Hernandez accuser set to appear before grand jury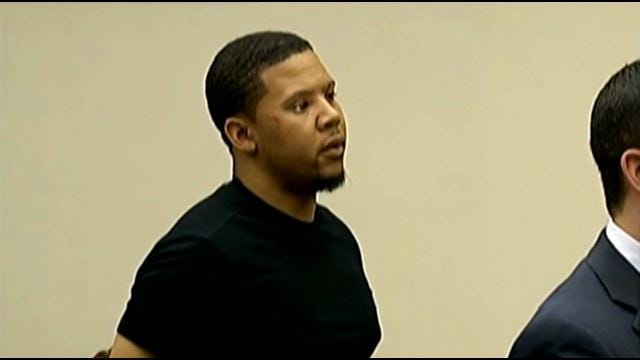 By: Melissa Toupin
The Connecticut man accusing Aaron Hernandez of shooting him in the face outside a Miami nightclub earlier this year is expected to be in a Massachusetts court room Wednesday. Alexander Bradley will appear before the Fall River grand jury which is considering the murder investigation in which Hernandez is charged.
This is Bradley's second court appearance in the state in two days. Tuesday he appeared in Quincy District court on drunken driving and speeding charges. According to police Bradley drove at speeds greater than 100 miles per hour in Boston back in January with Hernandez in his SUV. Investigators say the start tight end yelled to the trooper, "I'm Aaron Hernandez. It's okay." Bradley pleaded not guilty to those charges.
Bradley will now appear before the grand jury investigating the murder of semi-pro football player, Odin Lloyd. Lloyd was killed last month. His body was found less than a mile away from Hernandez's North Attleboro home. The two were associates.
Bradley has also filed a civil suit against Hernandez saying the athlete shot him in the face outside a Miami strip club causing him to loose an eye. That case is pending.
(C) WLNE-TV 2013