Hernandez ties to unsolved Boston murder, other crimes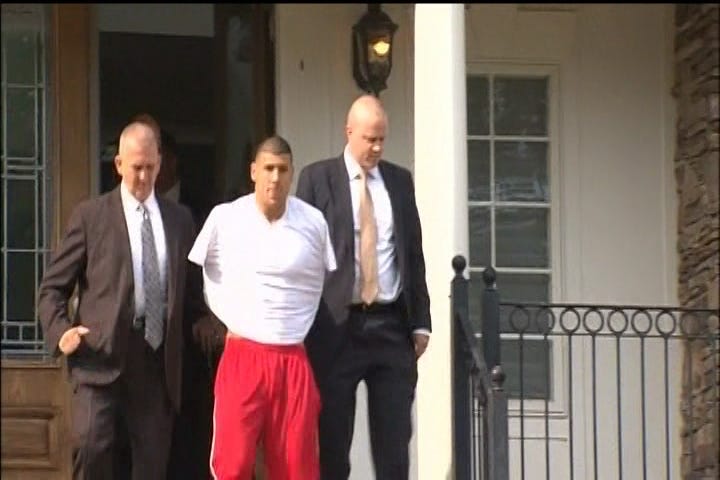 Dee DeQuattro
Andrea Medeiros
ABC News is reporting that former Patriots tight-end Aaron Hernandez, who was charged with murder on Wednesday is also being investigated for his involvement in an unsolved Boston double murder on July 15 2012.
Two people were killed in a drive-by shooting when an SUV with Rhode Island plates pulled up to a BMW with five passengers that was stopped at a traffic light and opened fire.
The victims, Safiro Furtado and Daniel Abreu were in the front seat of the vehicle when they were fatally shot. Two other passengers in the vehicle fled the scene and the SUV took off.
There are reports the S-U-V seen fleeing the scene was rented by Hernandez.
Abc6 has also learned the football star was questioned in a shooting investigation, six years ago, while at the University of Florida.
Gainesville police say two people were shot while sitting in their cars after bars near campus closed for the night.
Hernandez was never charged with that crime. No one has ever been arrested.
Two years later, Hernandez took a picture showing him toting a gun. The photo was just released on TMZ.com.
Prosecutors say the gun looks very similar to the one used to kill Odin Lloyd.
(C) WLNE-TV 2013