Hernandez indicted for murder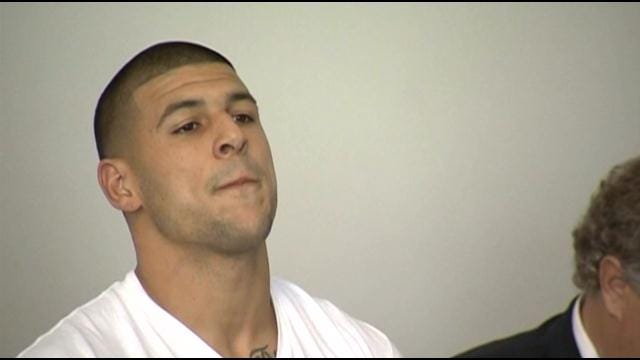 Dee DeQuattro
Just hours before a scheduled probable cause hearing in Attleboro District Court, former Patriot's Tight End Aaron Hernandez was indicted by a grand jury.
The indictment came down at Fall River Superior Courthouse Thursday afternoon charging Hernandez with the murder of 27-year-old Odin Lloyd. The charge reads, " did assault and beat Odin Lloyd with intent to murder him, and by such assault and beating did kill and murder the said Odin Lloyd."
Hernandez was also indicted on five other gun charges.
Lloyd was found shot to death in a North Attleboro industrial park close to Hernandez's home.
(C) WLNE-TV 2013