Hernandez pleads not guilty to all charges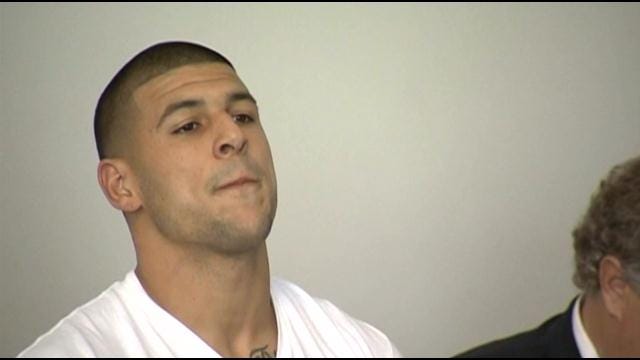 Dee DeQuattro
Former Patriot's Tight End Aaron Hernandez pleaded not guilty to murder and weapon charges in Fall River Superior Court Friday afternoon.
Hernandez was formally indicted last month for the murder of 27-year-old Odin Lloyd. In June, Lloyd was found shot to death in a North Attleboro industrial park a short distance from Hernandez's home.
The judge allowed the defense's motion to preserve evidence asking the prosecution to put any out of state agencies with evidence connected to the case on notice.
Hernandez's next court appearance is scheduled for October 9th at 2 p.m.
(C) WLNE-TV 2013