Hernandez due back in court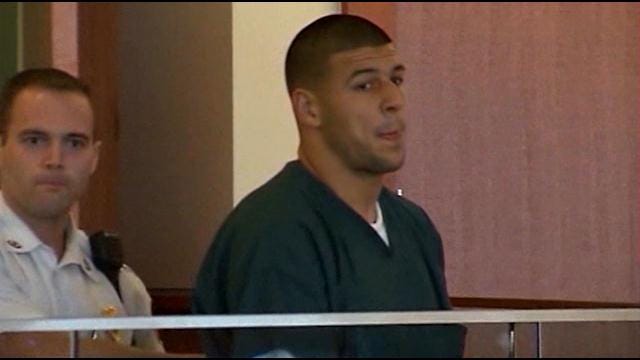 By: Melissa Toupin
Former Patriots star Aaron Hernandez will be back in court Wednesday. He's set to appear for a probably cause hearing in the murder of semi-professional football player Odin Lloyd.
The Boston Globe is reporting that prosecutors are focusing on another unsolved case involving the former tight end. Sources telling the Globe, "the case against Hernandez appears to be strengthening."
They're continuing to look at his role in a double homicide in Boston last year.
Meanwhile, Patriot's coach, Bill Belichick, will be speaking publicly for the first time, Wednesday, since Hernandez was charged with murder. Hernandez's former teammates will speak to the media Thursday.
Another man charged in connection to the murder, Ernest Wallace, will return to court Friday. Both he and Hernandez pleaded not guilty to their respective charges and have been in jail since that time.
Lloyd was found shot to death in an industrial park not far from the star players home.
(C) WLNE-TV 2013