Heroux: Incident at Dartmouth jail was a 'standoff,' not a 'riot'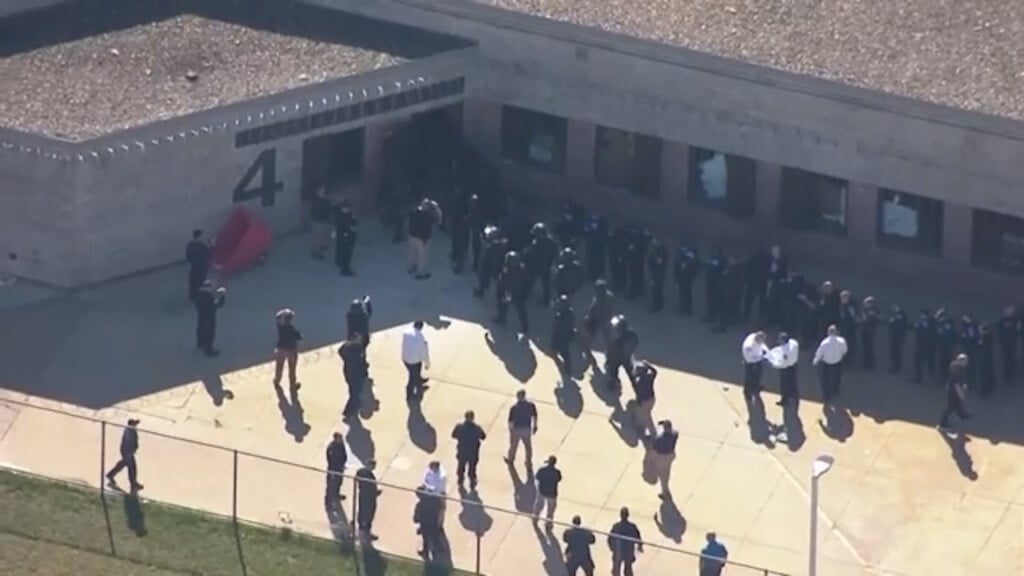 DARTMOUTH, Mass. (WLNE) — Bristol County Sheriff Paul Heroux is adamant that the incident last week at a jail in Dartmouth was a standoff and not a riot.
"It wasn't a riot. It was certainly a standoff — a six-hour standoff between 9 a.m. and 3 p.m.," Heroux told the ABC affiliate in Boston.
Friday, about 120 inmates at the House of Corrections caused over $100,000 worth of damage to the jail — breaking and covering windows in the jail, spraying a fire extinguisher, and even throwing a phone out of a window.
Heroux described the moments officers entered the jail and were able to deescalate the situation, saying, "Once we entered the housing unit, they complied. They did. They got down, we put them in cuffs, we brought them out. You could see the aerial footage from the helicopters of that."
The sheriff said the standoff started after some inmates refused to be moved from one facility to another.
No injuries were reported.
Heroux said they determined that 20 of the inmates involved were the ringleaders. They were moved to other jails and charged with vandalism.