'He's the leader we need': Turnaround superintendent of Providence Public Schools introduced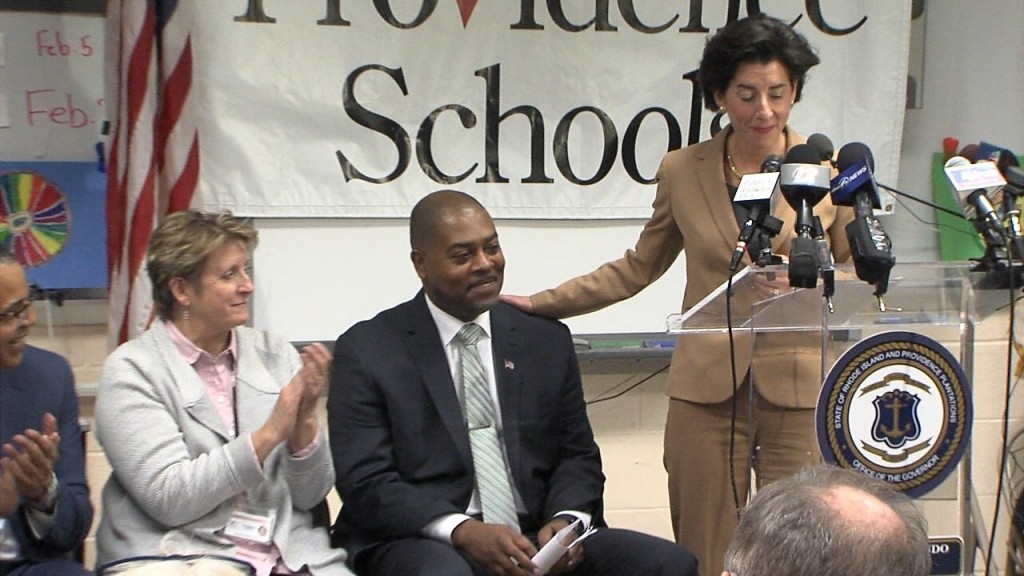 PROVIDENCE, R.I. (WLNE) – After months of searching, Rhode Island's Education Commissioner has found a new leader for Providence Public Schools.
Harrison Peters, a United States Navy Veteran, is stepping in as Turnaround Superintendent starting February 20. Peters is coming from Hillsborough County, Florida, where he was deputy superintendent and chief of schools.
During his tenure in Florida, Peters oversaw more than 200,000 students in 250 schools. Under his leadership, the district saw a 10 percentage point increase in the graduation rate and a narrowed graduation rate gap by 50% for black and Latino students.
"I'm thrilled, absolutely thrilled to join such a powerhouse team," Peters said during Monday's press conference at the Leviton Dual Language School in Providence.
Peters was introduced by Commissioner Angelica Infante-Green, Board of Education Chair Barbara Cottam, and Governor Gina Raimondo, who said she feels great about the decision and called him "the leader we need."
"He's worked in some of the largest, most diverse, and most challenging school districts in the country, and he's had success," said Raimondo.
The troubled Providence School District has been in the state's control since November after a scathing John Hopkins report highlighted issues from learning levels to building conditions.
"When I always tell you, this is about life or death for our kids, I mean that," said Infante-Green about the state of the schools.
Raimondo pointed to Peters' background as a reason why he was picked, not just because of his resume. She said he was not raised with a silver spoon and had an upbringing many students in Providence can relate to.
Peters, addressed the crowd candidly, saying his grandmother adopted him and his brothers when she was in her 60s.
"She had a second-grade education but she had a Ph.D. in discipline," Peters joked.
He also spoke about his ritual at the start and end of every school year. He said he always takes two trips, one to Texas and one to Florida.
"In Houston, Texas, I go visit my 28-year-old brother who's been in prison since he was 18. In Pensacola, I go visit my brother who I lost to gun violence. I'm standing before you because education changed my life."
Peters said he's eager to change more lives in Rhode Island as his teachers did for him.
"Please know that I will work every day with this sense of urgency."
Peters starts on February 20th. He said he will first move to R.I. alone, and his family will join him this summer once his son, in 9th grade, completes his school year in Florida.
He has not said where he will be moving or what school his son will attend.
© WLNE-TV 2020