'Hi Ma, how are ya': President Joe Biden makes a call to Marty Walsh's mom for Mother's Day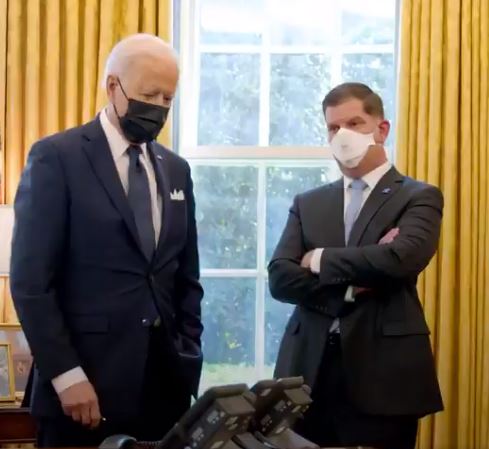 WASHINGTON, D.C (WLNE) – Secretary of Labor, Marty Walsh's mom received a special phone call on Mother's Day from President Biden.
The call was recorded and shared on social media.
In the call to Walsh's mother, President Biden told the former Mayor of Boston to say hi to his mother.
In true Bostonian fashion Walsh replied, "Hi Ma, how are ya?"
Vice President Kamala Harris also made a cameo appearance in the video, saying hi to Mrs. Walsh.
"Anyway, it won't surprise you he's doing a hell of a job but I'll deny having said that", Biden said in jest.
The video was posted on Twitter with a reminder to 'folks' to call their mothers.
©WLNE-TV/ABC6 2021