High court overturns murder conviction in triple slaying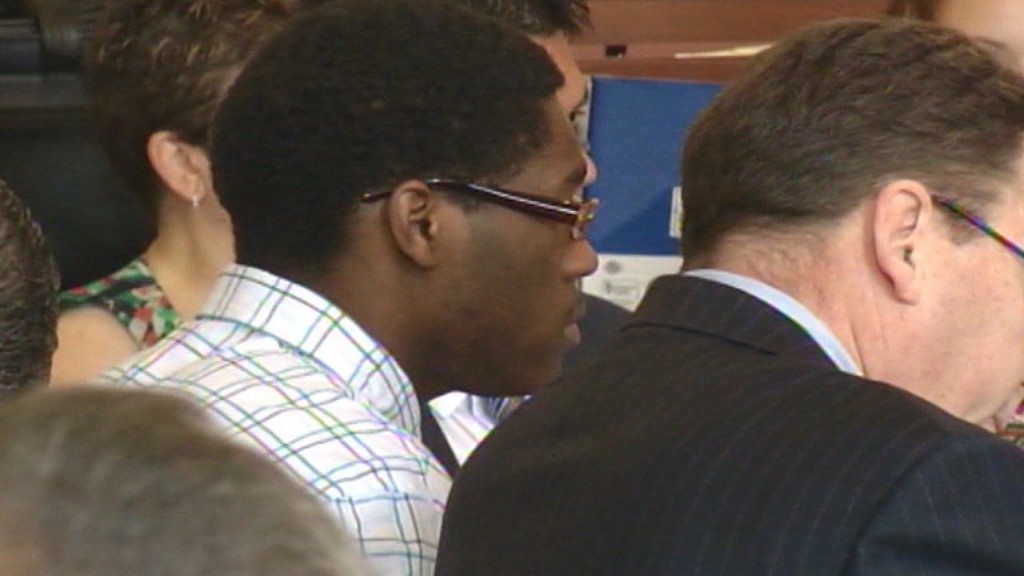 The Rhode Island Supreme Court has overturned the conviction of a 21-year-old serving two consecutive life sentences for a triple murder at a Providence apartment back in 2012.
Quandell Husband was convicted back in 2014.
On Wednesday, the high court tossed that conviction saying that the judge abused his discretion by allowing the jury to consider "enormously prejudicial" evidence.
Prosecutors say that Husband who was 16 at the time of the murder plotted with three other men to break into the apartment to steal money and drugs.
Michael Martin, Damien Colon and Shameeka Barros were subsequently killed.
Husband's grandmother has long spoken out saying her grandson was wrongly convicted. ABC 6 News spoke with her shortly after she learned the news about the vacated conviction.
"I'm just happy for him. I am happy for all of us. We suffered a lot through this thing and I'm sure everyone involved has," said Kathryn Husband. "My grandson did not participate in this crime. He was truly here with us he did not participate."
The cousin of Shameeka Barros was shocked when ABC 6 News spoke to her over the phone saying that the news has her speechless.
Shevon Young telling ABC 6 News "Our family thinks it's unfortunate that the legal system in this state would allow this to happen. It is frustrating to know that the family members, specifically Sheemeka's mother, child and siblings will have to relive a horrific moment in their lives."
No new trial date has been set, but the state does say they are prepared to re-try the case.
© WLNE-TV / ABC6 2017