High school senior donates 2,700 pounds of food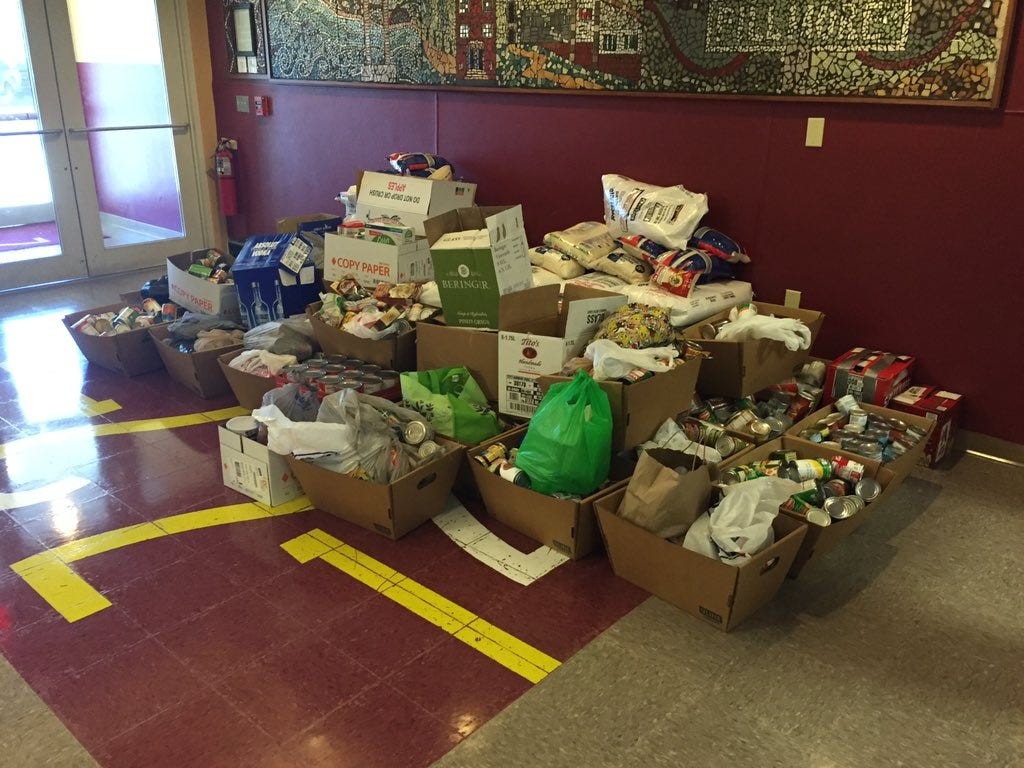 By Bianca Buono
@BBuonoABC6
Around a dozen Times Squared Academy students spent their Saturday loading boxes of donated food to a classmate with the final stage of his senior project.
"I just love to help people. I love making everyone smile," said Miguel Rodriguez, a senior at Times Squared Academy in Providence.
The assignment was to get involved with the community and Miguel Rodriguez saw it as an opportunity to make a difference.
"This was finally an opportunity for me to give back to the people not only in my community but a small faction of the world and to have people realize just how unfortunate most people are," Miguel said.
Through a food drive he organized at his school, he collected 2,700 pounds of food. All of it is going to Providence Rescue Mission to help feed more than a hundred families.
"This is going to have a bigger impact on his life than he knows," said Mark Fontaine, Miguel's science teacher.
Miguel, alongside his teacher and mother, transported two trucks filled with the donated food to the non-profit.
"I'm very, very proud. I can smile from ear to ear because he truly is an amazing kid and I'm very proud of him," said Wanda Rivera-Rodriguez, Miguel's mother.
Miguel unloaded the final boxes from the truck but it's not the end of his work with the community.
"I have to say this is probably one of the biggest moments that's impacted my life so far," said Miguel.
Miguel wants to be an engineer and is in the process of applying to colleges. Wherever he ends up, he plans to do whatever he can to continue helping the less fortunate.
© WLNE-TV 2015