High school students in Woonsocket earn free college degrees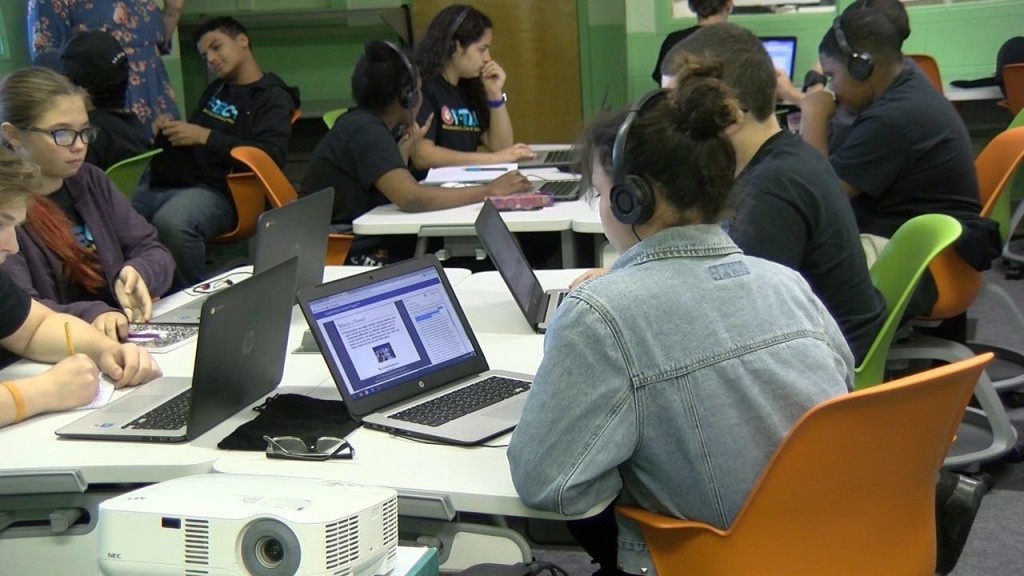 By: Kainani Stevens
Email: news@abc6.com
Twitter: @KainaniStevens
WOONSOCKET, R.I. (WLNE) — With the school year now underway, five select Rhode Island schools are taking part in a groundbreaking new program.
High school students can now take college level classes beginning their freshman year and graduate with an associate's degree and to top it off, it is all free.
While most high school freshman are still trying to navigate the halls and remember their locker combinations, approximately 50 students at the Woonsocket Career and Technical Center are dealing with that and much, much more.
"Our students at this point are targeted to begin taking college course at the end of this year," said Director of Woonsocket Area Career Tech Center, William Webb.
Imagine receiving your high school diploma and an associate's degree by your 18th birthday. Now thanks to a new pilot program called "Pathways to Technology or "P-Tech," that can be a reality.
WACTC in Woonsocket High School is one of five Rhode Island high schools chosen to pilot the program in the state, and already schools are seeing it as a massive success.
"This program allows them to set their own goals set their own pace and know what a successful environment is for them and almost facilitating them into getting to the places they need to be," said P-Tech program Match teacher, Rebecca DelBarone.
The students involved in the P-Tech program go at their own pace through traditional classes such as Math and Biology while also earning college credits towards a Computer Science degree.
Students are one week into class learning computer coding and creating their own apps.
"I love computers and having more challenging work. I have to use code to create an app where I can draw and add things like a change of color and an erase because that wasn't in the app in the first place."
Students also work with mentors from CVS who teach them skills needed for tech jobs within their company so when they graduate they are first in line for job openings.
"This program allows us as teachers where we respond to our needs as students. It's not from the top down its more from the bottom up."
©WLNE-TV / ABC6 2017