Highspeed chase arrest in Middleborough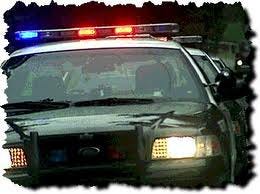 MIDDLEBOROUGH, Mass. (AP) – State police say a man is in custody after leading police on a highspeed chase, then abandoning his car with a woman and a baby inside.
Police began pursuing him at 12:30 p.m. Wednesday for alleged traffic violations on Interstate 495 in Middleborough.
He got off at Route 58, made a u-turn in a parking lot, and headed back to the southbound interstate.
Police said he first drove in the wrong lane, then crossed the median and continued driving at speeds up to 95 mph.
He abandoned the car in a Wareham industrial park, leaving the woman and 10-month-old baby. They weren't hurt.
Police said the man had four outstanding warrants. He and a state trooper were treated at a Wareham hospital for minor injuries suffered when he resisted arrest.
(Copyright 2011 by The Associated Press. All Rights Reserved.)