Hillary Clinton campaigns in Central Falls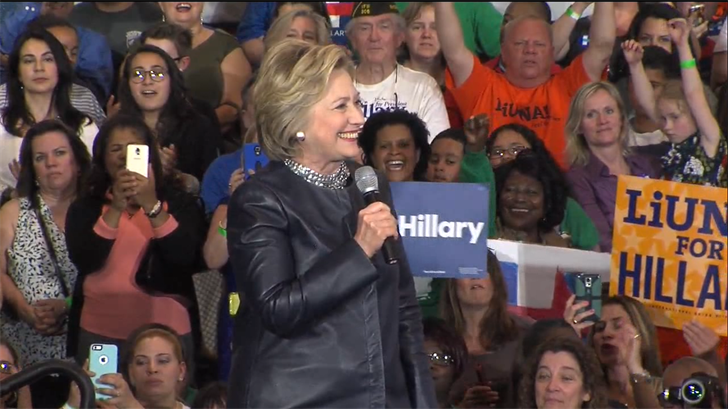 By: Melissa Randall
@MRandallABC6
Reporting by: Rebecca Turco
@RTurcoABC6
Democratic front runner Hillary Clinton held a campaign rally at Central Falls High School Saturday afternoon.
"I love this little state. I have so many friends here. I know how resilient the people in this state are!" said Clinton.
Mrs. Clinton spent the bulk of her speech addressing the economic crisis. She wants to raise the minimum wage, and guarantee equal pay for women. Clinton also wants more apprenticeship spots for skilled trades to help young people get well paying jobs. These are just some of the issues she focused on.
ABC6 News caught up with some of her supporters about why she's their candidate. We also spoke to several undecided voters who were taking advantage of the chance to hear from a presidential candidate.
"I love Hillary Clinton. It's time for our country to elect a woman president. Not just any woman, but Hillary Clinton," said Nancy St. Germain of Warwick.
"I looked at a lot of 'Bernie Talks' and I like a lot of his ideas though I don't know if they are very realistic, so I want to hear what she has to say and offer to people so I can decide," said Danielle Spies of Boston.
After the rally Mrs. Clinton made a stop at Atwood Grill in Johnston. She mingled with guessed who were surprised to see her in their town
"Shocking. We're here every week but not like this," said diner Rhonda Florio. "She's pretty. Pretty blue eyes. Nice."
© WLNE-TV 2016