Historic Attleboro ice cream manufacturer having 2 murals painted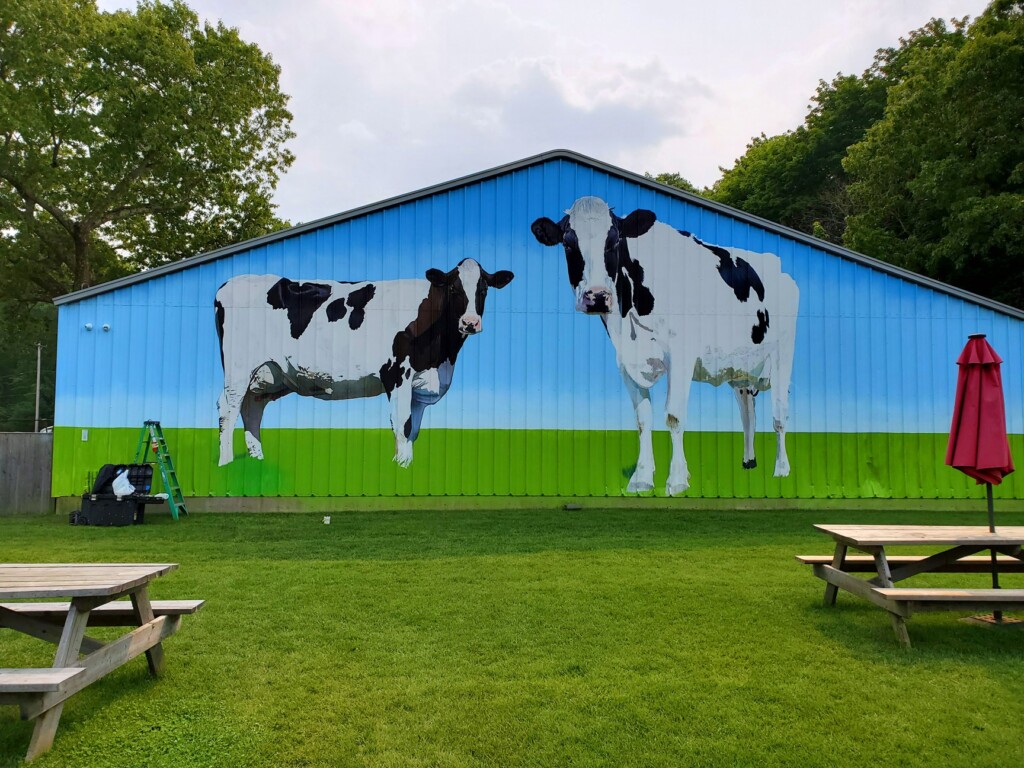 ATTLEBORO, Mass. (WLNE) — Bliss Restaurant is having two large murals painted for the city of Attleboro at its location at 711 Park St.
The restaurant commissioned "The Art of Life" artists Bonnie Lee Turner and Charles Clear to paint the giant murals.
The first mural is a 22-foot tall ice cream sundae, while the second features 20-foot tall cows.
"It's been a pleasure to bring some whimsy and fun to the streets of Attleboro, and we're excited to see the community's response," Turner said.
The murals are slated to be completed in the coming weeks and the restaurant said they hope they become photo attractions.