Historic New Bedford synagogue to close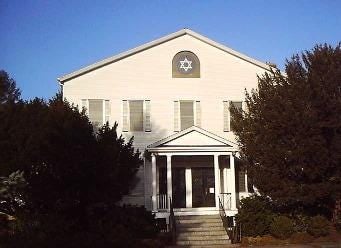 A 120-year-old New Bedford synagogue founded mostly by Lithuanian immigrants from Vilna is closing.
Congregants of Ahavath Achim Synagogue received news this week of the closing set for Dec. 31.
Ahavath Achim member Stuart Forman told The Standard-Times that the Orthodox synagogue just couldn't continue with dwindling membership and struggling finances.
Rabbi Barry Hartman said the synagogue has been facing money problems for years but managed to stay alive.
Officials say Ahavath Achim is also one of Coastline Elderly Services Inc.'s 14 meal sites for people over the age of 60, and is the only kosher site in the state's south coastal area.
Ahavath Achim and Tifereth Israel Congregation are New Bedford's only two synagogues.