Historic R.I. church releases guidelines for upcoming weddings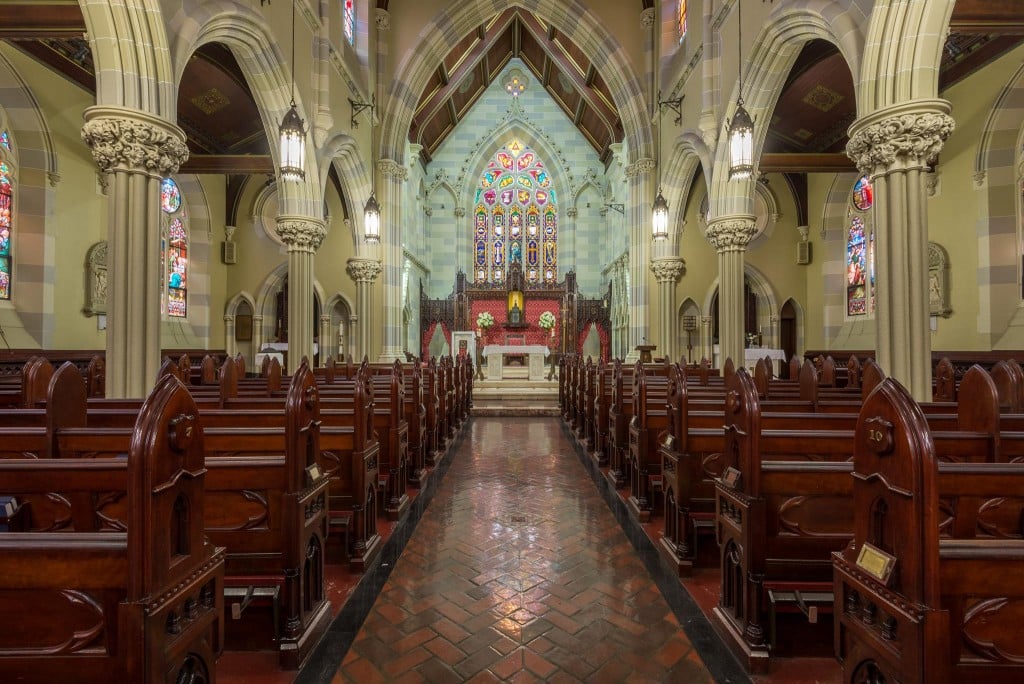 NEWPORT, R.I. (WLNE) – St. Mary's Church in Newport has released new guidelines to couples planning on getting married in the church this summer.
In a letter to future brides and grooms, Reverend Kris von Maluski wrote that "couples should plan on a very intimate simple ceremony", which includes immediate family and two witnesses, most likely a best man and maid of honor.
In the letter, which was sent to ABC6 News by a viewer, the Reverend explains that couples should not expect "elaborate royal-like ceremonies with numerous bridesmaids and groomsmen". It is awaiting specific regulations from Bishop Tobin and Governor Raimondo on  the next steps.
According to the letter, the church's list of guidelines for weddings are as follows:
– The church will be maintaining a "contact tracing diary" and will require a list of guests' names and addresses.
– Since the number of guests will be limited, the church recommends photographers live-stream the ceremony.
– The church will not offer wedding masses with the distribution of Eucharist until Bishop Tobin lifts the restriction.
– The church asks couples to "be ready",  if and when masks and social distancing are required.
– The "courtesy fee" will not be returned to couples and instead will be paid to hire a cleaning crew to disinfect the church after the wedding. (According to the viewer who sent us a copy of the letter, the "courtesy fee" is $200.)
– Wedding rehearsals will not be offered, since the ceremonies will be "simple" and only 30 minutes long.
The Reverend goes on to say that postponement dates are not guaranteed, but couples who wish to cancel will have their fees returned to them.
Governor Raimondo has said she hopes to re-open churches by the end of May.
©WLNE-TV/ABC 6 2020