Historic RI Fountain Turned on After 29 Years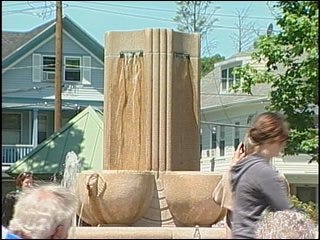 PROVIDENCE, R.I. (AP) – An historic Rhode Island fountain is working for the first time in 29 years.
A spokesman for Providence Mayor Angel Tavares says the Henry Bowen Anthony Fountain was turned on Saturday at the city's Lippitt Memorial Park.
The Providence Parks & Recreation Department recently completed a renovation of the fountain. It was shut off in 1982 because it didn't meet local regulations and health codes.
The fountain was built in 1940 and honors former U.S. Sen. Henry Bowen Anthony, who served from 1859 to 1884.
The $200,000 renovation includes a water re-circulation system, new park benches, a bike rack, landscaping and lighting.
The Summit Neighborhood Association spearheaded the renovation.
(Copyright 2011 by The Associated Press. All Rights Reserved.)