Historical park established in Blackstone Valley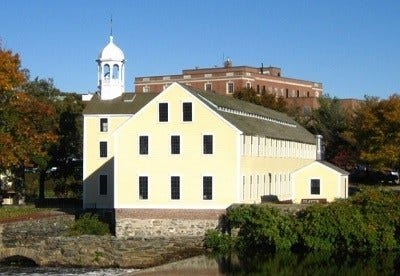 By The Associated Press
PROVIDENCE, R.I. (AP) _ The Blackstone River Valley is the newest national historical park.
U.S. Sen. Jack Reed has been pushing a plan for a Blackstone River Valley National Historical Park for years. The president signed the Rhode Island Democrat's legislation establishing the park Friday.
The park is along the Blackstone River and includes significant sites in old mill towns and buildings. The Old Slater Mill in Pawtucket, Rhode Island is the first successful cotton-spinning factory in the United States.
Sites in North Smithfield and Cumberland, Rhode Island, and Whitinsville and Hopedale, Massachusetts, are also included.
Reed says the Blackstone Valley is a national treasure that is getting the recognition it deserves.
The area is already home to a national heritage corridor that links communities along the Blackstone River from Worcester, Massachusetts, to Providence.
© The Associated Press/WLNE-TV 2014