Hit and run crash involving Rehoboth Police cruiser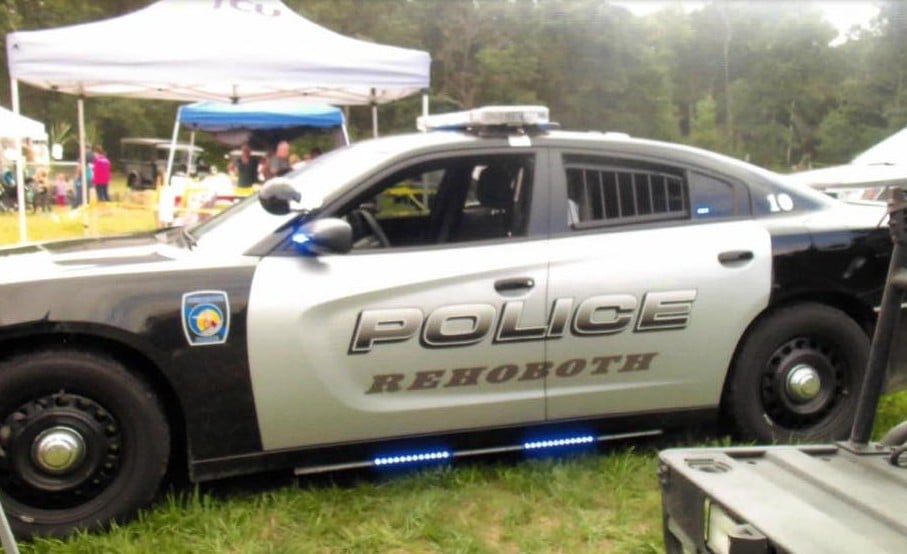 REHOBOTH, M.A. (WLNE) – Around 01:45 a.m. Saturday, Rehoboth Police Officers were sent to the vicinity of Bay State Road and Pond Street for a hit and run motor vehicle accident involving a police car.
A short while later, the suspected vehicle, a white 2009 Hyundai was stopped on Route 44.
A quick roadside investigation and field sobriety test concluded that the sole occupant of the vehicle, 25-year-old Dominik Machado was placed under arrest.
Machado was speeding in the vehicle on Pond Street. A Rehoboth Police Officer was at a traffic post at Pond Street and Bay State Road for overnight construction on Winthrop Street.
When Machado enter the intersection, he drove through a stop sign, swerved, and then struck a parked police vehicle with its emergency lights on.
After hitting the police vehicle, Machado then struck a tree before backing up and turning around to head north of Bay State Road.
The officer whose police vehicle was struck was able to provide a desciription of Machado's car so other officers working the traffic detail could pursue the escaped Machado.
No injuries were reported, but both  vehicles sustained significant damage.
Machado was processed at Rehoboth Police Station and released on personal recognizance.
An arraignment for Machado will be held on July 2, 2020 in Taunton District Court on the charges of OUI (Liquor), leaving the scene of an accident after causing property damage, and negligent operation of a motor vehicle.