Hodgson asks for better communication between Department of Homeland Security, local law enforcement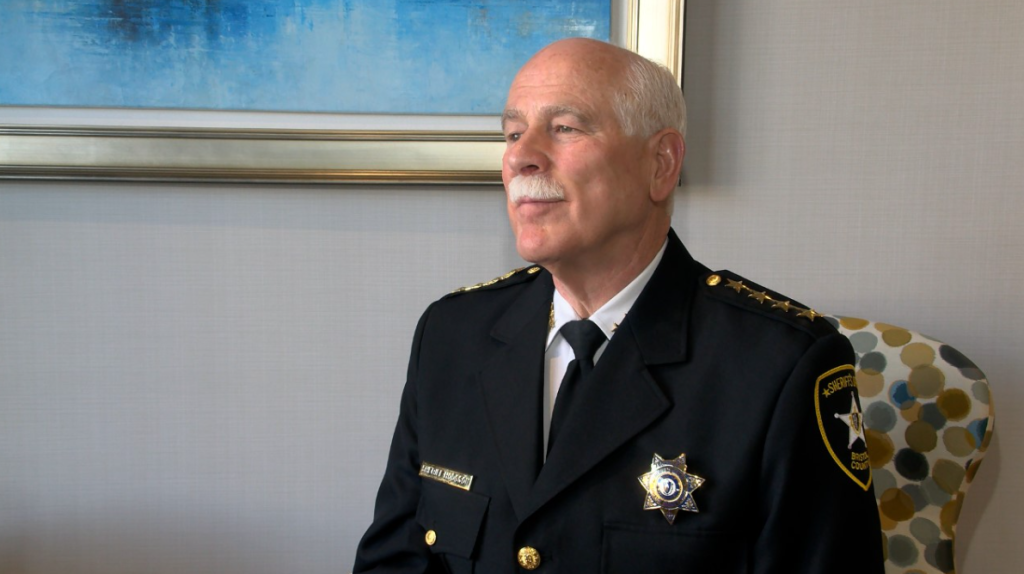 DARTMOUTH, Mass. (WLNE) — Bristol County Sheriff Thomas Hodgson is asking for better communication between the U.S. Department of Homeland Security and local law enforcement.
Hodgson teamed up with America's Sheriffs to send a letter to Sens. Ron Johnson, Rob Portman, and Rick Scott. The letter encouraged the trio to pass federal legislation to require DHS to notify local law enforcement when illegal immigrants are placed into their communities.
Experts expect hundreds of thousands of immigrants to cross the United States border in the coming months, with the Biden administration set to eliminate Title 42.
"I fully believe that not every illegal immigrant in our communities has criminal intentions, but to reduce the risk of harm, this is the responsible thing and the right thing to do to give Bristol County residents the maximum opportunities to be safe." Hodgson said in a statement Tuesday.
Hodgson joined members of Congress last year to discuss illegal immigration. The letter served as a follow up to that discussion.