Hollis street fire investigated as arson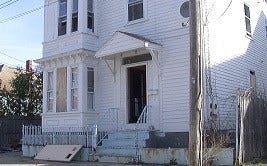 By: Dee DeQuattro
Email: ddequattro@abc6.com
Twitter: @deedequattro
Two squatters were rescued from a fire in a vacant home on Hollis Street.
That fire is now being investigated as arson although the occupants are not considered suspects.
The fire started in the back yard and spread quickly to the home. Providence Fire Fighters were able to rescue the two squatters from the building. Neither was injured.
The matter remains under investigation.
(C) WLNE-TV 2014