Holy Cross community mourns loss of star rower killed in Florida crash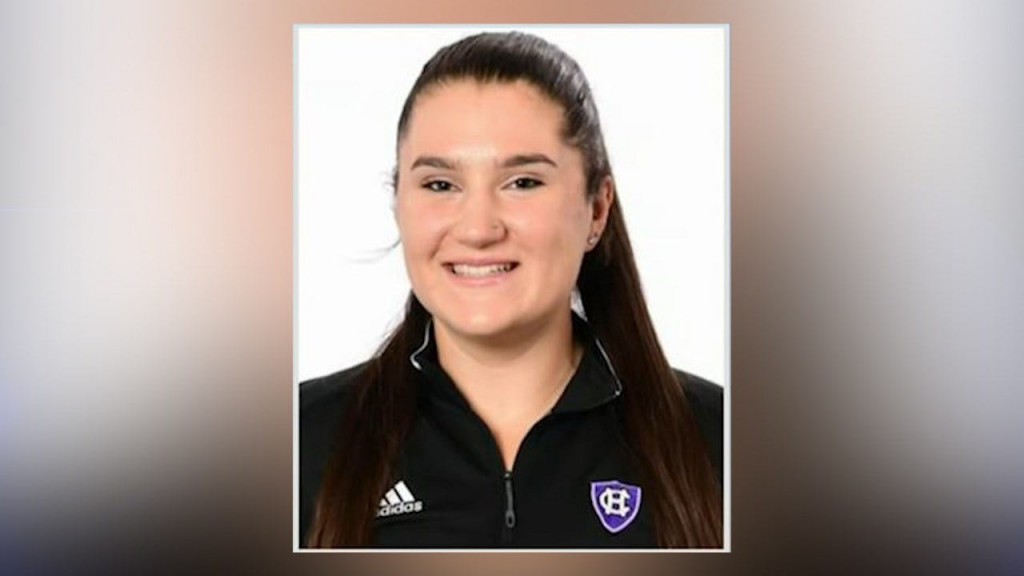 WORCESTER, Mass. (WLNE) – The Holy Cross community is mourning the loss of star rower, Grace Rett, who was killed Wednesday in a car crash in Florida.
Rett died in the crash while on a trip with other members from the school's rowing team.
Vero Beach Police Chief David Curry said Rett, who celebrated her 20th birthday Tuesday, was the front passenger of the van.
Police said the van was traveling on a busy road when it turned directly into the path of a red Ram pickup truck that was coming in the opposite direction.
13 other crew members were in the van at the time of the crash. Six athletes and their coach, Patrick Diggins, who was driving the van, remain at Lawnwood Regional Medical Center. The rest of the team flew back from Florida late Wednesday night.
Three of the victims are in critical condition, three are in serious and one was listed in good condition.
A spokesman for the hospital said Thursday that the victims suffered significant injuries and it will take time to determine their long-term prognosis.
"All victims are expected to survive, those who were brought here. In terms of the outcomes, some of them, we still don't know what their capabilities will be in the long run," said Dr. Jason Moore of the Lawnwood Trauma Acute Care unit. "But for most patients at this time, they seem to have a good prognosis."
Moore said the injuries include broken hips, abdominal injuries, and serious brain injuries. One patient is unconscious and on a ventilator.
Rett was a star athlete at Holy Cross. Just last month, she broke a world record for rowing 62 hours straight and now holds the title for World's Longest Continual Row in the Heavyweight 19 & Under Competition.
A memorial in Rett's honor has been created on the machine she broke the record on. Flowers and a sign that reads "rest in peace" now lay on the machine.
As the Holy Cross community continues to mourn the loss of one of their own, a moment of silence was held in honor of Rett at the school's Men's Basketball game on Thursday.
Holy Cross leaders thanked the community for its compassion.
"I'm terribly, unbelievably grateful for the outpouring of support we have received from so many students, faculty, staff, alum — total strangers," said Michele Murray, dean of students at Holy Cross. "She was the heart of the team and the team is really united in carrying on what the gift that she gave them, which was her spirit."
©WLNE-TV/ABC 6 2020