Home prices fall 3 percent; sales down 8 percent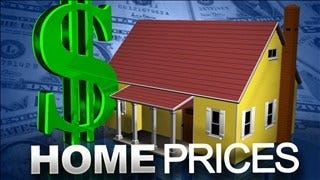 By The Associated Press
PROVIDENCE, R.I. (AP) _ The Rhode Island Association of Realtors says the median price of single-family homes in the state fell 3 percent in August compared with the same month a year ago.
The association reported Thursday the median price last month was $218,000. Sales were also down 8 percent. Distressed sales in the single-family market were down 29 percent.
The median price in the condo market was down 3 percent to $192,200, and sales were down 24 percent. The median price climbed 25 percent in August in the multi-family property market, to $169,000, but sales were down 9 percent.
Association President Robert Martin says there's a good balance now between supply and demand and the Rhode Island is closer to a normal market than it's been in years.
(C) The Associated Press 2014