Homophobic graffiti found at Brown residence hall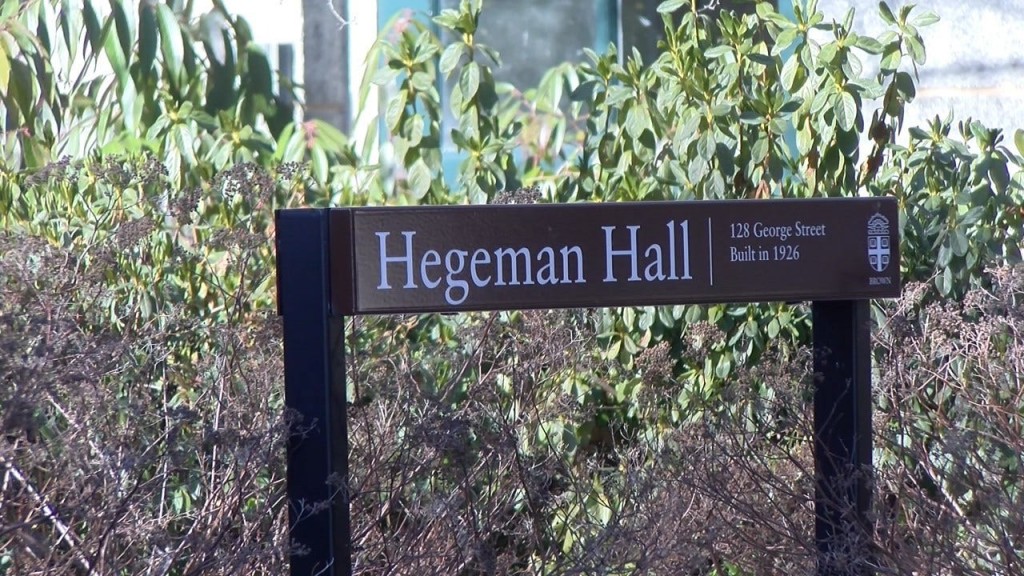 It's an unsettling start to the new semester at Brown University after homophobic graffiti has been popping up around one of the residence halls on campus.
There are a lot of troubling aspects to this for students at the university, but what may be most concerning is that it's happened multiple times and somehow keeps occurring.
Students were first notified by the graffiti at Hegeman Hall back in December where the University said in an email, "on several occasions instances of vandalism with the use of bias related (sic) language has been used to target members of our queer community."
And just last Friday, students received another email reporting more incidents of homophobic vandalism.
"Unfortunately, additional instances have been reported on more than one occasion since then, including during our winter break," the email read.
It's clearly scary for students including Michael Leclerc, a gay man who lives at Hegeman Hall.
"That's targeted harassment. You're trying to make people scared especially in a place where kids live," Leclerc said. "It's very scary."
At first, Leclerc said it was unsettling, and now he fears for his safety as well as the safety of some of his friends.
"To have that kind of attack levied on people you know where they live, it goes from shocking the first time to really scary the second time," he said.
Joe Lazzerini, Vice President of Rhode Island Pride, said that it's a safety issue the university needs to address promptly.
"They need to feel safe and they need to feel protected and that's definitely the responsibility of Brown University to make sure every one of their students feels safe and feels protected," Lazzerini said. "I think so many people feel emboldened to share their hate."
As for who's responsible, Lazzerini and Leclerc would like to see Brown make an example out of whoever is involved.
"I think Brown should expel them. They should have a zero-tolerance policy that's not free speech that's hate speech," Lazzerini said.
"They're also threatening other students. If it's a student they should be expelled. If it's an employee they should be fired," Leclerc said.
The school is responding saying the Department of Public Safety is currently investigating the incidents.
"Each discovery has been deeply troubling. Behavior that creates a hostile environment — including expressions of hatred based on race, religion, gender, sexual orientation or other aspects of identity — is not tolerated and we continue to seek information on the perpetrator(s)," said Brown University Spokesperson Brian Clark in a statement. "Each instance of graffiti is a clear affront to the ideals of inclusion, respect and tolerance that we value as essential to the Brown community."
No suspects have been identified and the investigation is ongoing.