Hope High gets facelift, as ongoing effort to modernize schools statewide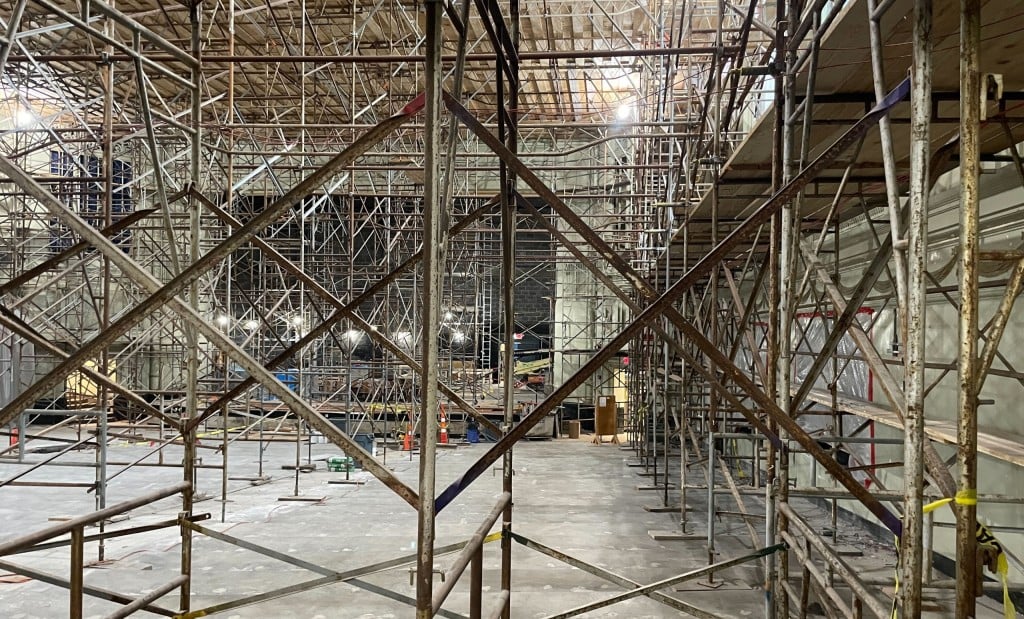 PROVIDENCE, R.I. (WLNE) — Rhode Island leaders highlighted Tuesday morning investments in school facilities statewide, in an ongoing effort to modernize Providence Public Schools.
These investments are part of a $250 million bond the state received in 2018 for statewide school construction.
Since then, several schools in Rhode Island have received a facelift. Tuesday, officials unveiled renovations being made to the Hope High School auditorium.
Other projects completed across the state as part of the bond include:
The completion of Winters Elementary School in Pawtucket
Additions to Claiborne Pell Elementary School in Newport
New schools under construction include Garden City Elementary School in Cranston, Baldwin Elementary School in Pawtucket, Rogers High School in Newport, and a new elementary school in Johnston
Other state renovations include Cumberland, East Providence, Lincoln, Cranston, Portsmouth, and Achievement First
At the event Tuesday, Gov. Dan McKee also announced the state would pursue more statewide facility improvements, saying they are launching a Request for Proposal.
"Every Rhode Island student deserves to learn in a modern, safe, and welcoming school that prepares them to be competitive and succeed in the 21st century," said McKee.
School and state leaders in attendance, Lt. Gov. Sabina Matos, Treasurer Seth Magaziner, Commissioner Angélica Infante-Green, and Providence Superintendent Javier Montañez spoke out about continuing to improve the district through investments in education and equipment upgrades.
"Our children will rise to the opportunities we give them. This investment ensures that schools in every single community of our state will get much-needed equipment upgrades and, in turn, give our kids the tools they need to succeed," said Matos.
"Over the last four years, we have invested more than $2.2 billion to transform over 200 schools across nearly every community in the state into 21st-century learning spaces benefitting more than 100,000 Rhode Island students annually," Magaziner said.