Hope Valley firefighters rescue cat from a tree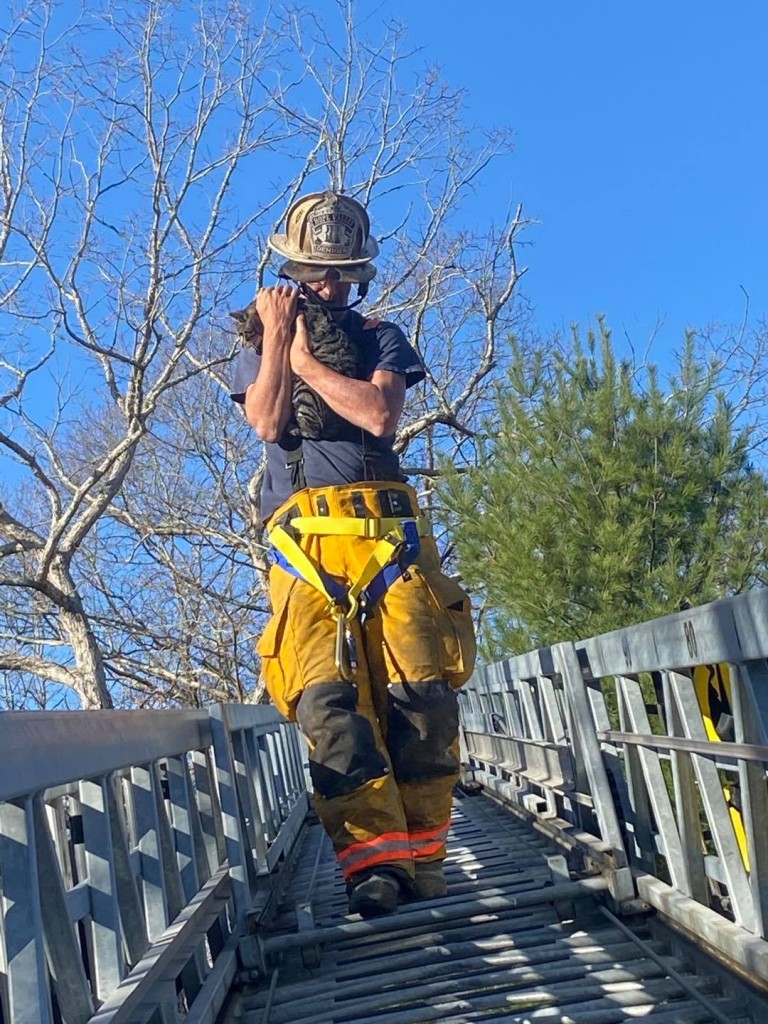 WYOMING, R.I (WLNE) –  A story like this is a friendly reminder that there are other aspects of the fire service than putting out flames.
While a key part of being a firefighter is running into burning houses or helping in bad car accidents, sometimes the department handles smaller challenges.
Firefighters responded to New London Turnpike for a cat who lost its bravery after climbing a tree, resulting in being stuck on small limbs for some time.
Firefighters were able to deploy the ladder and retrieve the cat, who, according to the fire department was "extremely happy" to be back on the ground.
©WLNE-TV/ABC6 2021