Hopkinton Police searching for DUI suspect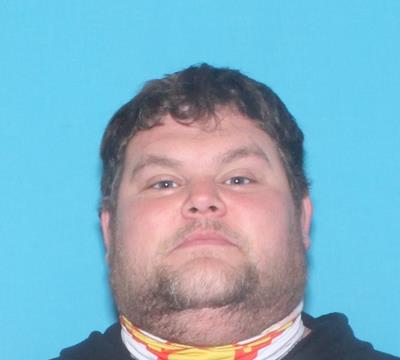 HOPKINTON, R.I. (WLNE)- The Hopkinton Police are actively searching for Keith A. Brown, 34, from Fall River, Mass.
Brown is wanted for Driving Under The Influence with a Death Resulting, Driving as to Endanger with a Death Resulting, and Driving to Endanger resulting in Serious Bodily Injury. These charges are from an accident that occurred on October 31. The accident was a head-on collision which resulted in one person deceased at the scene, Elisabeth Thayer, 88, of Westerly. Another driver, Alexander Martino, 57, of Westerly and daughter of Elisabeth, was transported to RI Hospital where she was treated for internal injuries.
A passenger of Keith Brown's vehicle, a 35-year-old Richmond resident, was transported to Kent County Hospital for evaluation.
Brown is described as a 34-year-old male, 6'0 tall, 360 pounds, with brown hair and blue eyes.
Brown is still recovering from injuries as a result of the accident including several broken ribs, with casts on both his right leg and arm, and may be in a wheelchair.
According to a police report, "The accident reconstruction put Mr. Brown's vehicle several feet left of center for no apparent reason. Later, a witness came forward who identified Mr. Brown's vehicle, just prior to the fatal accident, as going left of center and then swerving back into his own lane. That witness was forced to swerve to avoid a head-on collision. Probable cause was presented in a search warrant for Mr. Brown's blood and vehicle which was granted by Magistrate J. Patrick O'Neill. The toxicology report from the RI Department of Health listed Fentanyl and Methadone was present in his blood system."
Brown failed to appear in court for arraignment Friday to answer to these charges as agreed upon through his attorney.
If you have information of Mr. Brown's whereabouts, please contact Hopkinton Police 401-377-7750.