Horror movie based off of true R.I. story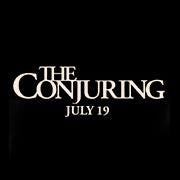 Dee DeQuattro
A horror movie set to be released in theatres next Friday is based off of a "true" Rhode Island haunting.
"The Conjuring" is based off of the story of Roger and Carolyn Perron and their five daughters who lived on a small farm in Burrillville. The movie's website teases, "Before there was Amityville, there was Harrisville."
The family called in world renowned paranormal investigators Ed and Lorraine Warren to help ward off a dark spirit on a secluded farm.
The Warner Bros. Picture will open in theaters on July 19 and is rated "R."