Horror movie creates nightmare for Harrisville homeowners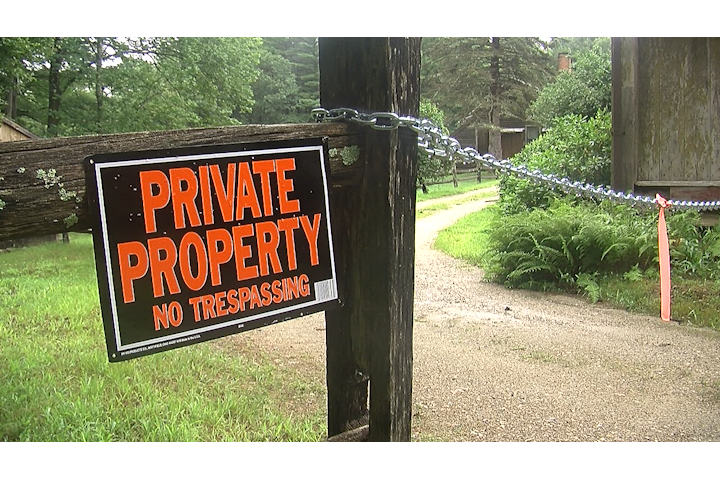 By: Robert Bumsted
rBumsted@ABC6.com
@rBumstedABC6
The blockbuster horror movie The Conjuring is based on a haunted house in Harrisville, but it has turned into a nightmare for the real life homeowners who now say their home is being over-run with curious fans.
A steady stream of drivers could be seen stopping and gawking outside the home on Friday. The homeowners say since the movie premiere, people have been showing up at all hours to get a glimpse.
"I would never go on their property," said David Williams as he stood along the road in front of the home on Friday after driving from West Warwick. "I just wanted to see how [the home] related to the film. I understand where they're coming from."
The homeowners tell ABC6 News that some nights; groups of people scale the rock wall and fence surrounding the property.
"It's every day five cars will park right in front of the house and run back there," says Ashley Durand who lives across the street. "They've been parking in our driveway also."
The owners of the 'haunted' home have called police, and put up 'no trespassing' signs and a chain to block their driveway, but say the crowds continue to come. The homeowners tell ABC6 News that if the trespassing does not stop, they are willing to prosecute violators.
(C) WLNE-TV 2013