Horses safe after running onto busy Massachusetts highway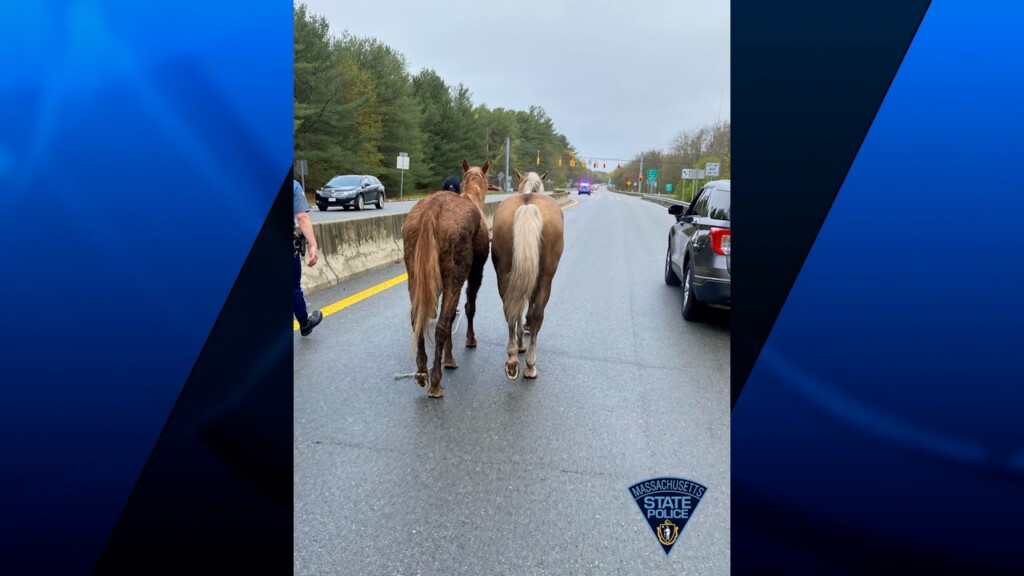 WESTPORT, Mass. (WLNE) — Two horses are safe and sound after they escaped from their home and ran onto Route 88 in Westport, Massachusetts on Monday.
Animal Control received 911 calls about two loose horses on the highway just before 8 a.m.
The owner was the first on scene and caught up with one of the horses before Westport and Massachusetts State Police arrived to help guide them back home.
"Trooper Alex Boswell, who apparently watches a lot of western movies, was able to get a rope onto the second horse, and he and the owner walked the horses back home, their morning adventure now complete," state police wrote in a social media post.
The agency shared photos of the pair strolling down the highway.
Both horses were back home in about 40 minutes.