House approves measure to kill master lever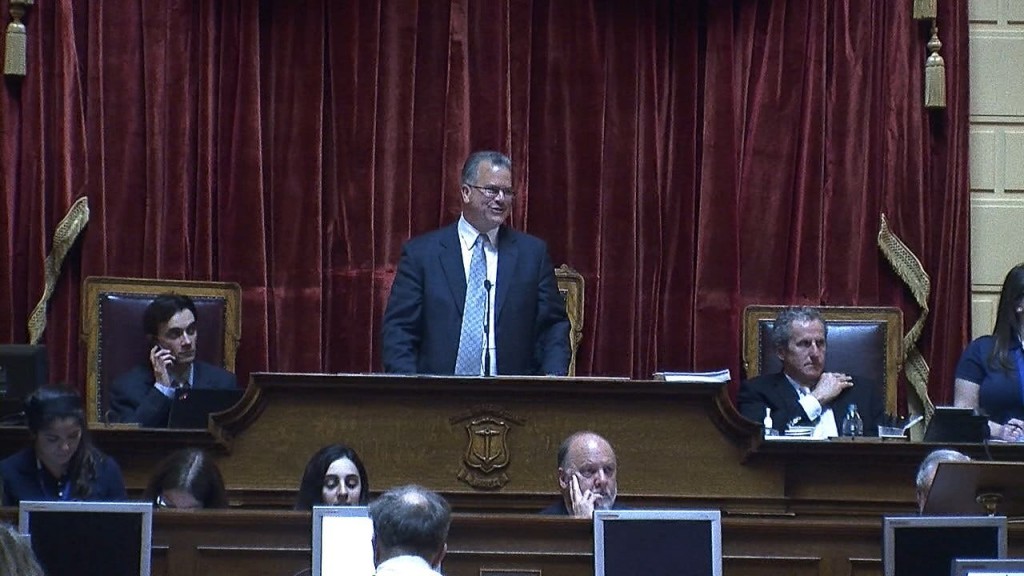 By The Associated Press
PROVIDENCE, R.I. (AP) _ The House of Representatives has unanimously approved a bill that would eliminate the option of straight-ticket voting in Rhode Island.
The vote Thursday was 70-0.
The legislation would kill the so-called master lever, meaning voters would no longer have the ability to vote for all the candidates in one party with a single ballot mark. Critics say it's confusing and undemocratic.
A Senate committee heard testimony on its master lever bill last month, then held it for further study. It's unclear whether it will be taken up again. A spokesman for Senate President Teresa Paiva Weed said no vote is set.
The legislation would take effect immediately, and apply to the November elections, if it advances and is signed by the governor.
Previous efforts to abolish the master lever have stalled.
(C) The Associated Press