UPDATE: House committee passes controversial abortion bill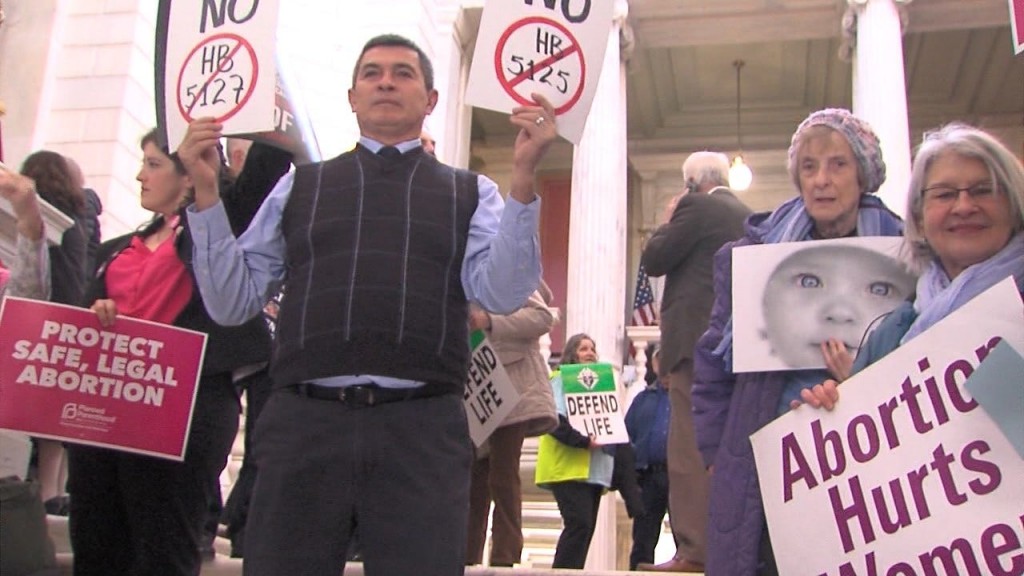 By Chloe Leshner
Email: cleshner@abc6.com
Twitter: @ChloeLeshner
PROVIDENCE, R.I. (WLNE) – Advocates, both pro-life and pro-choice, flocked to the State House Tuesday afternoon for a House Judiciary Committee vote on a controversial reproductive privacy bill.
The Committee voted on an amended version of the Reproductive Privacy Act, a pro-choice bill that would enshrine the Roe v. Wade ruling into state law.
The vote passed the Committee, 9 votes to 7.
Representatives Craven, Shanley, McEntee, Edwards, Casimiro, Almeida, Canario, McKiernan, Jackson voted in favor of the bill, while Representatives Millea, Vella-Wilkinson, Corvese, Noret, Place, Roberts, and Filippi voted against it.
Approval of the bill would mean abortions would be legal up until the time the fetus is viable.
Late term abortions would be allowed, but only in cases where they would be necessary for the life and health of the mother.
Several other states are taking similar steps, anticipating there could be a federal fight over abortion laws.
It's not clear which way the vote will go, since several of the committee members didn't want to say how they're voting.
Speaker Mattiello is pro-life, but a representative for the speaker would not say what he will do if the bill goes to the full house for a vote.
This vote marks the first time Speaker Mattiello has allowed an abortion rights bill to move forward.
The Senate Judiciary Committee also heard testimony right Tuesday evening on a similar bill.
The bill now moves to a full floor vote Thursday evening.
©WLNE-TV / ABC6 2019