House Finance Committee Slashes Local Aid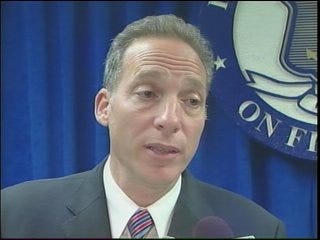 As expected, the House Finance Committee voted Thursday to slash aid to cities and towns, this time to the tune of $133 million. The aid cut, along with cuts to state pensions and school districts, closes a large budget gap, although the budget must now pass the full house and senate.
While not unexpected, the severe cuts threaten to put Rhode Island's cities and towns up against the wall for the fiscal year beginning in July. Warwick Mayor Scott Avedisian says Warwick will need to make serious cuts to survive the disappearance of state aid money.
ABC6 Reporter Erica Ricci has the story from the State House.