House fire displaces residents in Raynham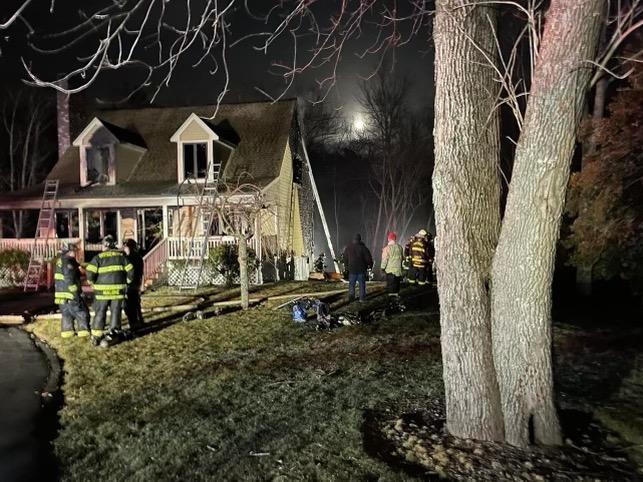 RAYNHAM, Mass. (WLNE) — A fire in Raynham displaced residents from their home Tuesday night.
The fire happened just before 6 p.m. on Hall Street.
When firefighters arrived at the scene, they came across heavy flames that were quickly spreading from the back of the home.
The fire was knocked down and under control by 7 p.m., said Police Chief James Donovan and Fire Chief Bryan LaCivita in joint release Wednesday.
No injuries were reported.
Authorities said the two residents were able to safely get out and were reunited with their dog who ran away while the fire was ongoing.
The home is believed to be a total loss. The American Red Cross is working with those affected by the fire.
No further information was immediately.