House fire in New Bedford displaces 5 adults, 4 children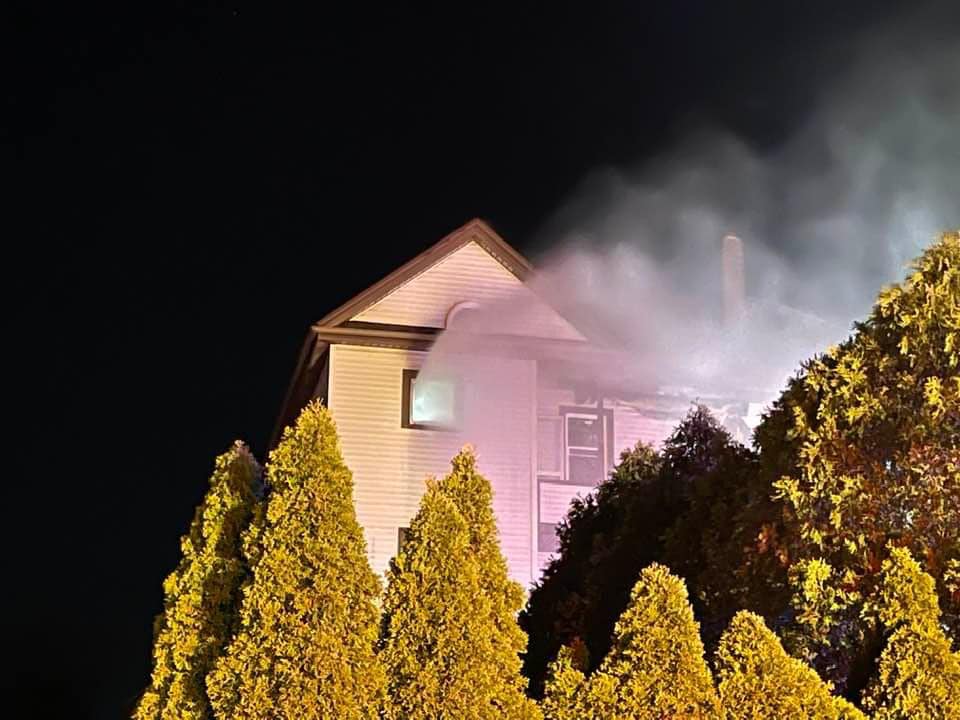 NEW BEDFORD, Mass. (WLNE) — Nine people, including a 94-year-old woman, were displaced after a fire broke out Saturday in a New Bedford multi-family home.
The New Bedford Fire Department said the fire started at about 5 a.m. at 14 Sidney St.
Residents from the first-floor told firefighters that they heard smoke alarms and saw flames in an unoccupied apartment on the third floor apartment through a window.
Fire officials said the first-floor residents then brought their family, three cats, and the 94-year-old to safety.
The flames had spread to the attic and an exterior wall of the house by the time fire officials arrived to the scene.
The fire was put out and firefighters were able to prevent damage to the first and second-floor apartments by using salvage covers.
No injuries were reported.
The American Red Cross of Massachusetts is helping those affected by the fire.