House Judiciary hearing on gun bills postponed amid coronavirus concerns
Tonight's House Judiciary hearing on 18 gun bills has been postponed.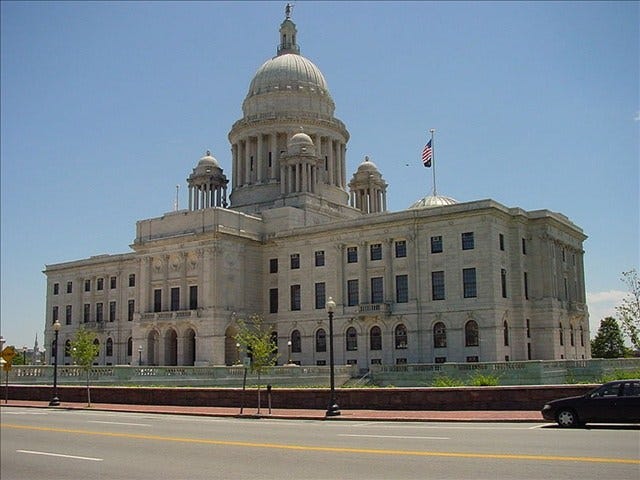 PROVIDENCE, R.I. (WLNE) – Wednesday night's House Judiciary hearing on 18 gun bills has been postponed, due to fears of the coronavirus.
A bill hearing was set to take place this evening discussing 18 gun bills including, ghost guns, arming campus cops, and large-capacity magazines.
Dr. Nicole Alexander-Scott, Director of the RIDOH, decided to postpone and reschedule the hearing due to a large crowd expected for the hearing. All other House committee hearings will be held as scheduled this evening.
According to Rep. Robert Craven (D-North Kingstown) who sits as committee chair, he was concerned about the hearing as nearly 5,000 people were expected to attend.
Craven contacted Speaker Mattiello, who ultimately got in touch with the health director, and the decision was made to pull the plug.
"I said to myself that's not good," Craven said. "My suggestion is we should cancel and we should speak to Dr. Alexander-Scott, the Director of the Department of Health, to see what her feeling was."
Activists on both sides of the debate were expected to come out in masses.
But Frank Saccoccio with the RI Second Amendment Coalition and Sydney Montstrea-Quas with the RI Coalition Against Gun Violence agreed that canceling the hearing was probably for the best.
"We had already been encouraging people to submit their testimony via email if they were not comfortable coming to the State House," Montstream-Quas said.
"If the Department of Health says that's what they should do then that's what we should do to make sure everyone is safe out here," Saccoccio said.
The groups said that once a new date is announced, coronavirus or not, they'll be out in full force.
"The next time they schedule it we're going to tell people to come down here," Saccoccio said.
"If the State House is open and they are having and holding hearings that are available for the public to go to then we will absolutely encourage people to go," Montstream-Quas said.
For Rep. Craven, it's all a matter of public health.
"If we're having a public hearing then the public has a right to be there, period," he said. "If we didn't do these bills this year and save lives I would be happy with that."
No word yet on a date when the committee will take up the bills.
For the latest coronavirus information click here.
©WLNE-TV/ABC6 2020