'House of Horrors': Blackstone mother acquitted of murder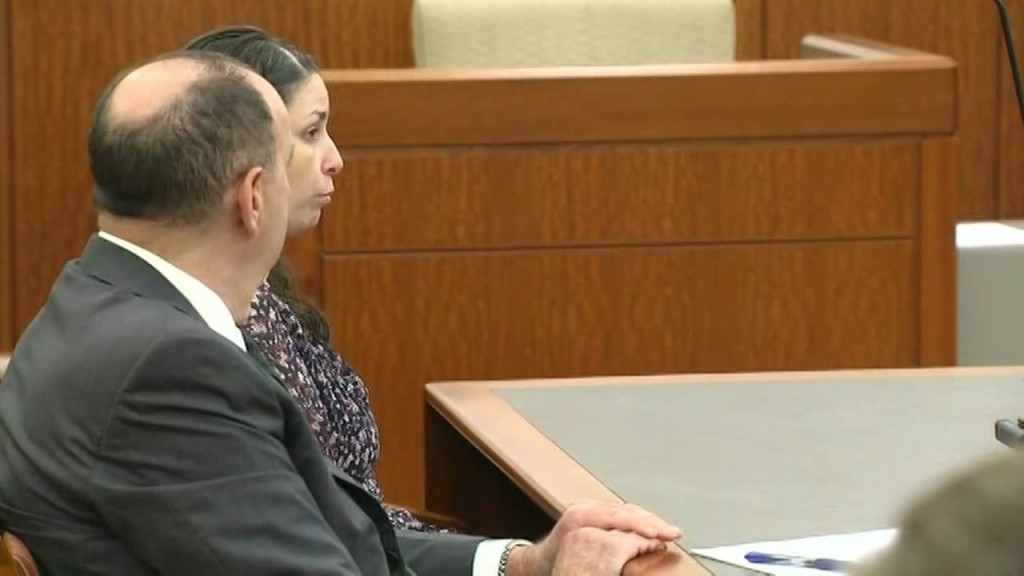 By News Staff
Email: news@abc6.com
Twitter: @ABC6
WORCESTER, Mass. (WLNE) – A Blackstone mother charged with killing her newborn child has been acquitted of murder after three dead infants were found inside her trash-ridden home in 2014.
Judge Janet Kenton Walker handed down the bombshell verdict of 'not guilty' to Erika Murray who was facing one count of second degree murder.
In 2014, Blackstone Police found three dead babies inside her St. Paul Street home. Murray was originally facing two counts of murder, but Judge Walker tossed one of the charged last week saying there was no evidence that baby was born alive.
Before handing down the ruling, the judge said that the state did not prove beyond a reasonable doubt that Murray directly caused the death of the infant.
"Newborn infants, even when born in a controlled hospital setting, can unexpectedly die for no reason and no life saving measures can revive the baby," Judge Walker told the court.
Murray told police during interviews that the child was born alive, and when she put the baby down, she left the room and came back to find the child was dead.
Prosecutors tried to prove that Murray directly caused the death of the infant because she did not do anything to help revive the baby.
Judge Walker ultimately deciding that the state did not provide evidence to prove that if the infant was rendered aid, the child would still be alive.
"The failure of Ms. Murray to either perform CPR or summon medical assistance can not be the legal or proximate cause of [the baby's] death," the Judge said.
Outside of court, Murray's lawyer Keith Halpern praised the judge's decision saying that there was no evidence that Murray was responsible for the death of her child.
"When she walked back into the room, the baby appeared to be dead. So based on those facts and based on [case law], the acquittal on the murder case was really required," Halpern told reporters. "There was never any evidence."
Halpern said that Murray appeared numb when the judge read the not guilty verdict, and she began crying when taken away by court officers.
"This tragedy is forever and so yea she's enormously relieved and happy that she wasn't convicted of murder, but it's not a happy day for anybody," Halpern said.
Murray also was found not guilty on two counts of reckless endangerment. Those charges related to her two oldest children.
Judge Walker said that the evidence proved that Murray suffered from a personality disorder and that she had "cognitive deficits" that prevented her from knowing any better.
However, she was found guilty of two counts of assault and battery on a child with substantial bodily injury. The way that statute is written cannot be based on the mental health of a person charged, according to the judge and Halpern.
Murray was also found guilty on two counts of animal neglect.
The Worcester County district Attorney's Office released a statement on Thursday:
"This was a very hard case with a very difficult set of facts as it always is when dealing with children who are victims. It has emotionally affected many people throughout Worcester County. We appreciate all the time and effort the judge put into her decision in this case. The court has spoken.

"I would like to thank the Blackstone Police Department, the State police detectives and all of the state police employees who worked so hard on this case. And also, I'd like to thank our prosecutor Chris Hodgens for all his hard work."
Acting Blackstone Police Chief Gregory Gilmore also released the following statement after the verdict was handed down:
"On behalf of the dedicated men and women of the Blackstone Police Department who worked on this incredibly complex, disturbing and difficult case over the past five years, I would like to express my appreciation to the Worcester County District Attorney Joseph D. Early Jr.'s Office. This was a challenging case from the very beginning, but it has been most difficult for the children involved in this horrific situation. We also hope that with the end of this case, our community, which was shocked to our very core, can find closure.
Each one of the charges Murray was convicted of carries a maximum punishment of five years in prison on each charge.
Since Murray was arrested, she has served five years already.
Murray will be sentenced July 11.
©WLNE-TV / ABC6 2019