House passes $484 billion relief package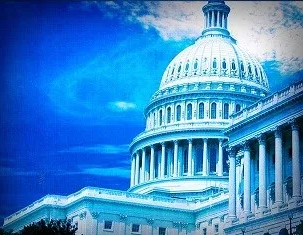 PROVIDENCE, R.I. (WLNE)– The House of Representatives passed a $484 billion relief package Thursday, adding funds to support the Paycheck Protection Program and enhanced safety measures for healthcare workers.
The Paycheck Protection Program and Health Care Enhancement Act, known in Congress as 'Phase 3.5', was passed by an overwhelming majority, 388-5.
The relief package will add $310 billion to the Paypal Protection Program, with $60 billion set aside for small and mid-size banks and community based lenders, according to a statement from Congressman Jim Langevin.
Another $60 billion is reserved for the Small Business Administration for disaster loans and grants.
The package looks to bulk up supplies of personal protective equipment for front line workers, with $75 billion going to healthcare providers, while $25 billion has been slated for developing a national testing strategy.
"The health and well-being of families is my utmost priority," Langevin said. "While Rhode Island continues to be a leader in testing nationally, we know that risk remains, and we cannot let up. More testing is necessary across the board and will allow us to better understand this threat, serve those who have fallen ill, and ultimately save lives."
Congressman David Cicilline said it was an important step to address pressing needs, but Congress needs to do more.
"The next phase of relief funding must include recurring cash payments for working people, additional small business relief, substantial aid for states and cities to meet the needs of first responders and the health care heroes who are on the front lines, and enhanced unemployment benefits, to start," Cicilline said in a statement.
©WLNE-TV/ABC 6 2020