How much snow fell?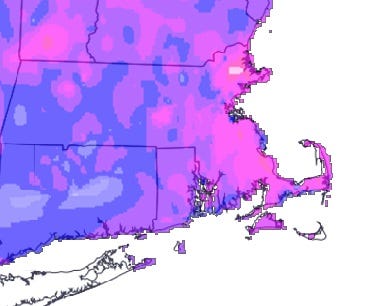 The snow has stopped in RI but SE MA will continue to fall through the afternoon.
The rest of today will be VERY cold with wind chill temperatures staying below 0°.
Tonight will be some of the coldest weather we have seen in years, lows will be in the negative digits.
So how much snow fell? Generally about 6-10″ in Rhode Island, close to 12″ for SE MA and well over 12″ for Cape Cod.
Here are a few totals:
New Bedford 10″
Fall River 9.4″
West Warwick 9.0″
Woonsocket 8.0″
Providence 7.5″
Smithfield 7.5″
Cranston 7.0″
For a full list of snow totals, follow this link: http://forecast.weather.gov/product.php?site=NWS&format=CI&version=1&glossary=0&highlight=off&issuedby=BOX&product=PNS