Huge turnout at "Be the Match" drive for Burrillville boy with leukemia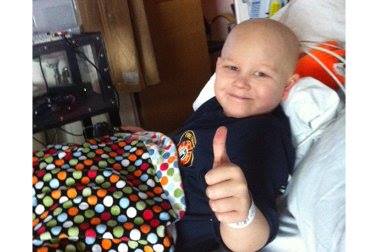 By: Samantha Lavien
Twitter: @samanthalavien
There was a huge show of support for a Burrillville boy fighting leukemia for the second time. On Tuesday, the community joined together in Pascoag in the hopes of finding 6-year-old Tyler Seddon a life-saving bone marrow match.
Last week, Tyler's mom, Rachel Seddon, posted a request on Facebook asking first responders to send cards for his 7th birthday on March 6. Since then, the request has gone viral and the family has received responses from all over the globe. Now Rachel Seddon is speaking out about he importance of finding her son a bone marrow match.
"It is life or death," said Rachel Seddon. "We have got to find someone who matches him and get this transplant going because he's been waiting already and we don't want to make him wait to long."
More than 100 came out to the Pascoag Fire Department to donate blood and get tested to see if they are a match.
"It's very important only because it just gives more of a chance to find a match for this little boy and save this little boys life," said Catreana Labonte a volunteer with the North Smithfield Fire Department.
"This type of thing if you have children you can relate. And, I would hope if I was in that situation that anybody and everybody that I know would come out and want to do the same thing," said Captain Glenn Lamouroux with the North Smithfield Police Department.
"I know our chief encouraged as many people who could come down to come down. And, I'm hoping I'm a match, said captain Joseph Conti with the Lincoln police Department.
Tyler was first diagnosed with leukemia at age three. He relapsed this November and is once again fighting for his life.
"I think it is a powerful story it's nice the see the community come together for a 7 year old boy who certainly needs some help right now," said Captain Phillip Gould with the Lincoln Police Department.
Gould donated bone marrow back in 2008.
"It's not scary it doesn't hurt it's not painful knowing that the end result is helping somebody get better is awesome it was a great experience and I'd encourage anyone to do it," said Gould.
The Hopkins Hill Fire Department will be hosting another bone marrow drive for Tyler on March 4th in Coventry from 4-7pm. The address of that drive 1 Bestwick Trail Coventry, RI 02816.
On March 6th for Tyler's birthday, there is a big celebration planned in town. He is expected to be appointed police chief for the day.
If you'd like to send Tyler a card, the address is 96 South Main Street, Pascoag, RI 02859.
©2014 ABC6/WLNE-TV. All Rights Reserved.