UPDATE: Human Remains Found in Exeter Woods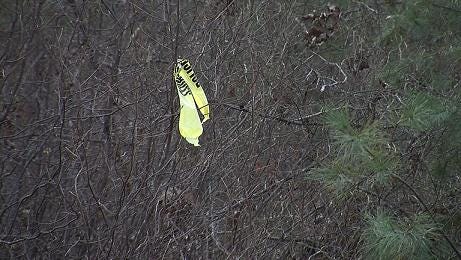 UPDATE: The remains found in the Exeter woods have been identified as a male between the age of 35-55 years old. The medical examiner determined the male was about 5'10', dark hair, and missing all upper teeth and a few lower teeth.
The cause of death has not been determined and it is possible the remains could have been in the woods for up to a year. The male was wearing a "class of 2009" sweatshirt and had prescription glasses.
Anyone with information is asked to contact Rhode Island State Police at (401) 444-1155.
Rhode Island state police are now looking through missing persons reports to try to identify human remains found in the woods in Exeter. A state trooper discovered them Saturday night while tracking two teens who were trespassing around the former Ladd School area. The Remains were found along South Road near Route 299.
The remains were clothed and could have been in the woods for a couple of months to up to a year. Police are waiting for the medical examiners report to determine the age, sex, and cause of death.
Lieutenant Michael Winquist says, "were checking the scene further to make sure there are no weapons or other information that was found in that area to help us, and were interviewing some neighbors to see if any suspicious activity was found in that area recently."
Lieutenant Winquist says the remains were found near a walking trail and that downed trees from Tropical Storm Irene are probably what kept them from being found.