Human trafficking bill signed by Gov. Patrick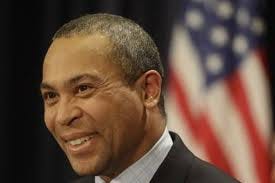 BOSTON (AP) – Gov. Deval Patrick has signed into a law a bill that would impose life sentences for pimps and others found guilty of trafficking children for sex or forced labor.
The bill signed by Patrick in his office on Monday also treats children and others forced into prostitution as victims instead of offenders.
The measure was overwhelmingly approved by Massachusetts lawmakers last week.
Human rights advocates have pushed for the new law, which they said would help shift the focus of law enforcement officials onto the pimps who traffic children and women against their will and the men paying for sex with them.
Attorney General Martha Coakley has called human trafficking the fastest growing type of criminal enterprise in Massachusetts.
She said the Internet has made the trafficking of young women and girls easier
(Copyright 2011 by The Associated Press. All Rights Reserved.)