Hundreds attend Arnold Mills July 4 parade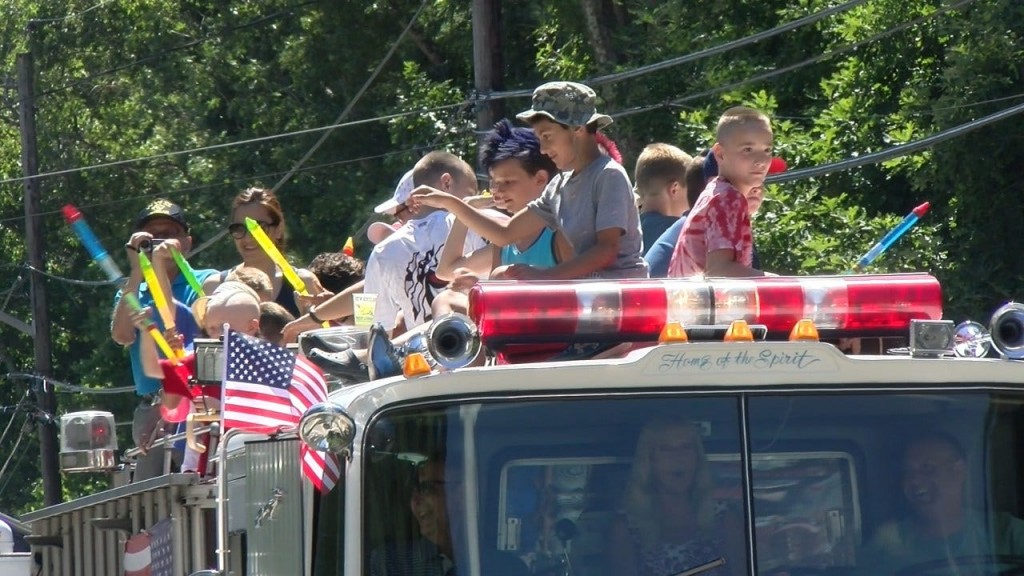 By: Chloe Leshner
cleshner@abc6.com
@cleshnerabc6
Hundreds of people lined the streets for the annual Arnold Mills July 4th parade in Cumberland this afternoon. It's the 91st year of the parade and many local families say going is a tradition.
"I've been coming to parades and fireworks since I was a little kid," says Everett Golde of Johnston.
It's a Fourth of July tradition for most. Proof of that, hundreds of people, young and old, lining the streets of Cumberland to celebrate.

"Our nation's birthday which is something very important it gives the opportunity to bands to show their stuff and for local groups to experience the hometown and what it means to be a part of America," says Chairperson of the parade Joyce Hindle Koutsogiane.
And it's the hometown feel that keeps many families coming back year after year.

"I love being in Rhode Island it seems like we celebrate the Fourth of July more than some other places," says Golde.

"It means memories for them for when they're older and to pass on to their children when they're older," says Cumberland resident Christina Almeida.
Everywhere you look it's stars and stripes, the theme for the 91st annual Arnold Mills parade. Several bands, antique cars and floats made their way down Route 120 and things even took a political turn, poking fun at President Trump's latest tweets.
But ask any kid there what the best part is and you'll get the same answer: candy.
But don't worry too much, they do know why we're actually out celebrating July 4th.
"Because it's the day that we just got independence and they signed the declaration of independence," says 8 year old Rowyn.
© WLNE-TV 2017