Hundreds flock to free dental clinic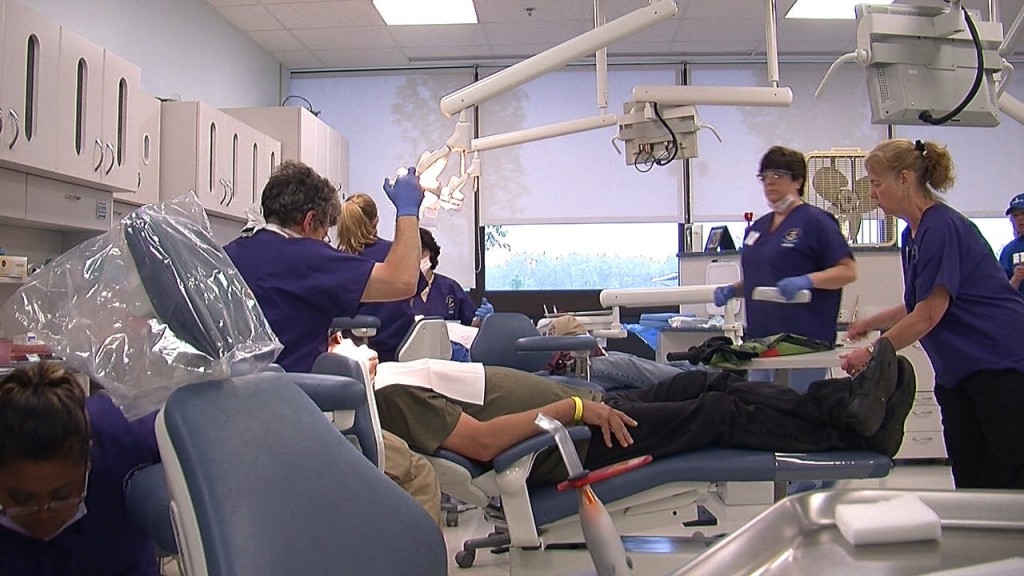 Dozens waited in the rain overnight, and hundreds more showed up Saturday morning for a free dental clinic in Lincoln. It was so busy, volunteers had to stop letting people in just one hour after it started. Only half of them made it inside for care.
One in four people in Rhode Island don't have any dental insurance, so they've really had nowhere to turn before this free clinic. Some of them have been in pain for more than a decade.
Judy Lacroix has already lost several teeth. She went to the clinic to get another one pulled.
"When I went to the dentist in April, they said that I needed a little fixing, but actually today I got a bonus," said Judy, "I'm going to be able to get my other teeth replaced."
Judy never thought they'd replace her teeth, especially for free. She was used to hiding her smile, now she said a wide grin will become her new look.
"Today's an awesome gift, it's a gift," she said.
300 other people got that same gift at the "Mission of Mercy Free Dental Clinic" at CCRI's Lincoln campus. This is the first time organizer Dr. Jeffrey Dodge has been able to bring something like this to Rhode Island.
"I think the need is pretty big based an the fact that we turned away as many people today as we were able to see," said Dodge.
Those who couldn't get seen had to wait for hours again to try and make it in for day two. Brad Hardbarger was one of the lucky ones. He got in by the skin of his teeth.
"It means a lot because I don't have insurance, and I can't afford insurance, so it means a lot to be able to get the work done I need done to my teeth," he said.
Brad got a cleaning and a cavity filled. "It probably would have never got filled," he said, "I needed help to get that done, so I'm thankful for this."
He's thankful for the nearly 400-thousand dollars in donated dental services.
The clinic is open again at CCRI's Lincoln campus at 6a.m. Sunday.