Hundreds gather for vigil in hopes of finding missing Raynham teen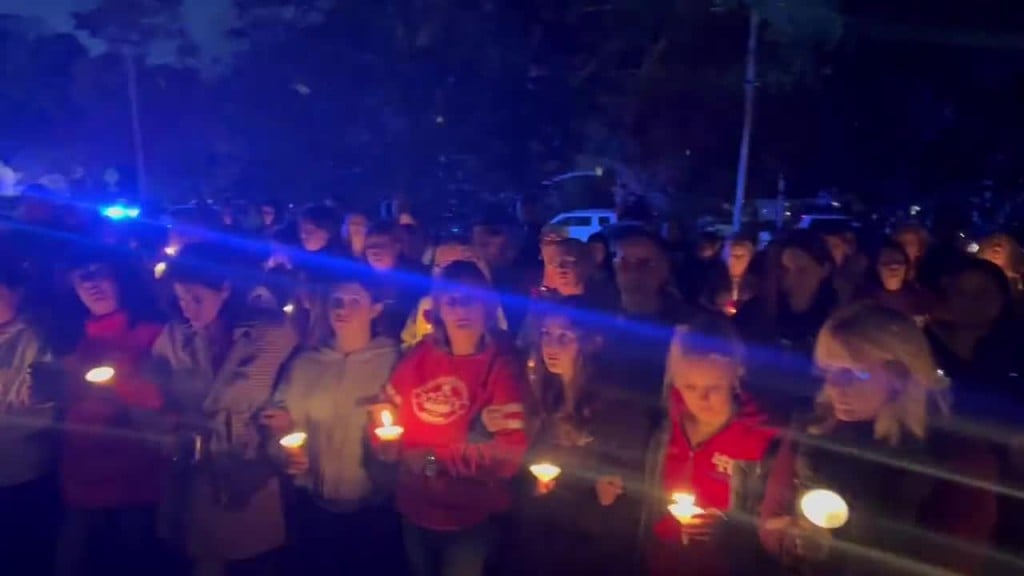 RAYNHAM, Mass. (WLNE) — Hundreds gathered for a candlelight vigil Thursday night for a missing Raynham teen who hasn't been seen in over a week.
Family, friends, first responders and community members came together at the Frist Congregational Church, holding out hope that they can find 16-year-old Colleen Weaver. This was the second vigil hosted by the church for Colleen.
Colleen was last seen in the early morning hours of Oct. 18 at her Raynham home and has not been seen or heard from since.
Raynham Police Chief James Donovan said they are looking for Colleen in several states outside of the Commonwealth including Rhode Island, Connecticut, New York, Vermont, Maine and New Hampshire.
Donovan said his department and the Federal Bureau of Investigation have received over 75 tips from throughout the region.
"Some of what we found in the investigation makes us think we need to look about 100 miles away from Raynham. Most people don't know where Raynham is. If we let people know away from here to look for Colleen, we think that is helpful," Donovan said.
Police believe Colleen may be with someone she met online.
"We don't have any information on who that may be, but we believe she left with someone," Donovan added.
While Collen is without money or a means of communication, her mother Kristen hopes their bond will lead her home.
"If she could reach out to us or someone and say I'm ok and let my mom know I'm ok. She knows we're so close and she knows what this is doing to me. Come home, find someone to help you come home," her mother said.
If anyone has any information on Colleen whereabouts, they are asked to call 911 or Raynham police at 508-824-2717.