Hundreds marching down North Main St. in support of Roe v. Wade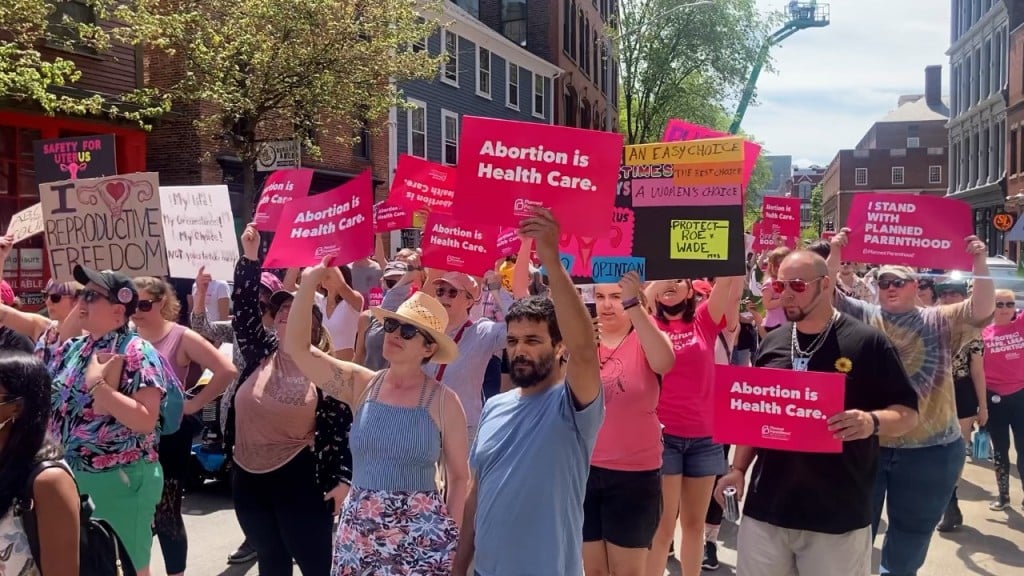 PROVIDENCE, R.I. (WLNE) — Hundreds of demonstrators protesting in Providence condemning the leaked reversal of Roe v. Wade Saturday morning.
People were in the streets shouting, "this is what democracy looks like," ahead of final the final decision.
If the ruling is overturned, there will be no legal federal protection to have an abortion and will give states the power to write an abortion bill into law.