Hundreds of Clinton supporters watch debate at Brown; say she's the woman for the job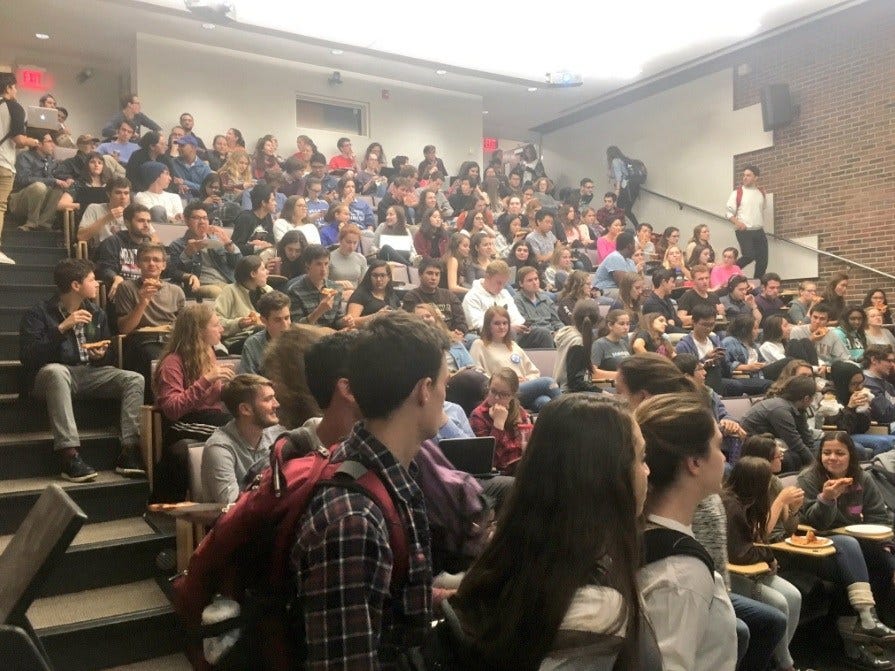 By Kirsten Glavin
kglavin@abc6.com
@kirstenglavin
PROVIDENCE, RI – Hundreds of people packed into the Barus and Holley building at Brown University Monday, to support Democratic candidate Hillary Clinton as she took on Donald Trump, in the first of a series of presidential debates.
Within just seconds of Trumps opening remarks, Clinton supporters not holding back, burst out laughing with immediate mention of Mexico.
Loud applause and cheering was heard as Hillary made sarcastic remarks toward Trump. "Trumped up trickle down" is how Clinton described Donald trumps tax plan. The joke was nothing short of a crowd-pleaser.
We questioned a few Clinton supporters about whether or not Hillary was relatable during her speech; something the candidate has struggled to do to the like of President Barack Obama and even the unpredictable Trump. Many believed she did, and said her strongest point was her overall knowledge of policy.
All supporters, when asked, undoubtedly believed she's the woman for the job.