Hundreds of local Firefighters head to Boston to pay respects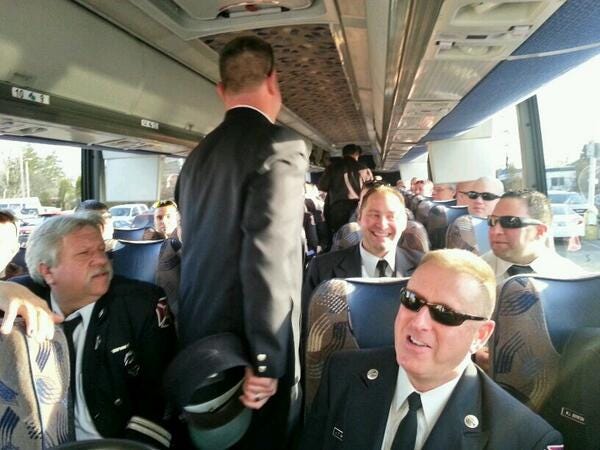 By: Melissa Randall
Email: mrandall@abc6.com
More than 200 Providence Firefighters will be among the thousands attending Lt. Edward Walsh's funeral later this morning.
43-year-old Walsh and his fellow firefighter 33-year-old Michael Kennedy were killed last week after becoming trapped while battling a Boston brownstone fire.
Walsh was married with their children all under the age of 10.
His wake was held last night.
Today the local men and women will stand strong for their fellow firefighters and upholding the brotherhood bond between them.
It's times like this that really bring it home that you remember how close it could be at any given day," said Daniel Crowley Providence Fire.
Members of the providence canteen a police and fire rehab unit will also be attending the funeral to help provide food and drinks to those paying their respects.
(C) WLNE-TV 2014