Hundreds of RI service members to receive care packages, part of Operation Holiday Cheer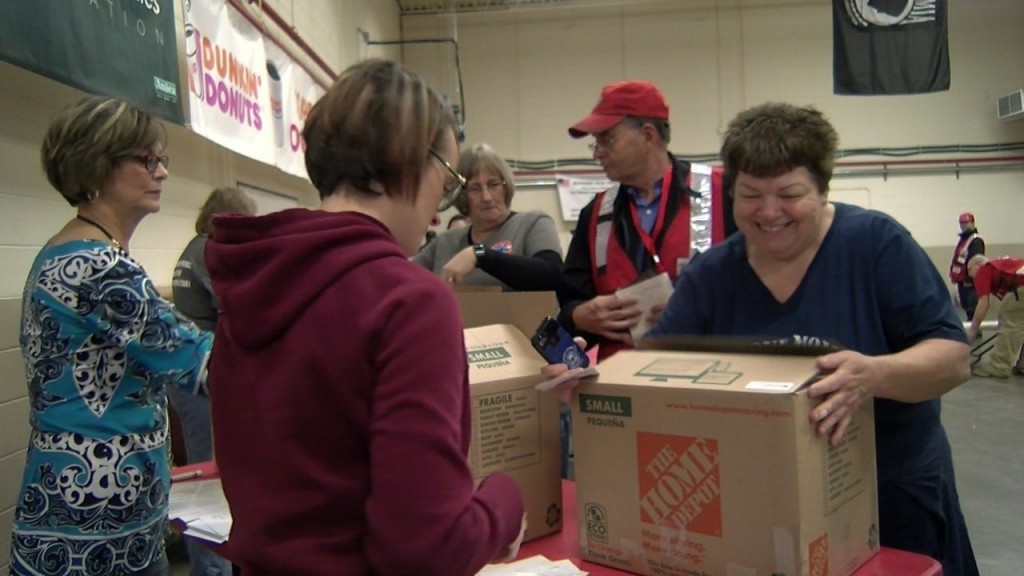 By: Chloe Leshner
cleshner@abc6.com
@cleshnerabc6
WARWICK R.I. (WLNE) — More than 500 Rhode Island service men and women deployed this holiday season will receive care packages in the coming weeks. Operation Holiday Cheer is an annual event but with recent deployments of Rhode Island service members, this year was one of the biggest yet.
Some of those care packages were shipped off today, the boxes filled with items meant to bring a taste of Rhode Island to the hundreds of service members away from home for the holidays.
Hundreds of boxes are passed down the assembly line and filled with items specific to Rhode Island.
"Autocrat coffee syrup for example, Dunkin' Donuts coffee," says Kevin McDonnell with the Rhode Island National Guard Family Assistance program.
The boxes are sealed and headed to Rhode Island service members who will be away from home this holiday season.
"I was very excited when I got my first package," says Lieutenant Colonel Sharon Harmon.
In 2001, Lieutenant Colonel Harmon spent the holidays deployed in Afghanistan. She says Operation Holiday Cheer made all the difference.
"It was very hard because I had young kids at home but receiving packages like this over there made it better because I was able to get some of Rhode Island over there with me," she says.
For the 15th year items were donated by community members and organizations, hundreds of people volunteering to pack up the boxes. And for some, the care packages will be going to family or friends.
"When we can't be with our children, our thing is to make sure we support all of the military no matter where they are," says Betty Leach with Rhode Island Blue Star Moms.
And while being away from home for the holidays is never easy, the hope is these packages will help.
"It puts love in your heart, it puts a smile on your face, it puts a smile on the face of the military who are receiving these packages. It lets them know that someone is thinking of them," says Leach.
There are a few Rhode Island National Guard units deploying in December, today they held a few boxes back for them, to send once they arrive.
(C) WLNE/ABC 6 2017