Hundreds Remember Fallen RI Soldier At Visitation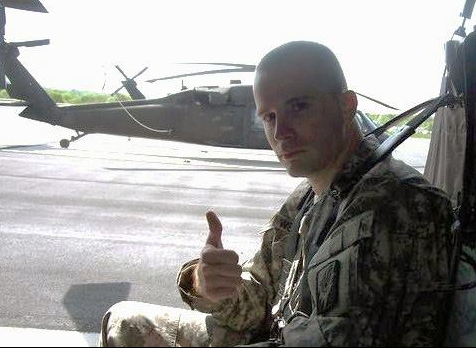 Hundreds pay their last respects to a fallen Rhode Island soldier. Sergeant Dennis Weichel died saving a little girl in Afghanistan.
Sunday, family and friends honored the father of three in Providence. The family was still in shock over what happened. His mother, Linda, was so upset when her son, Dennis', body was brought home Saturday, she couldn't talk. But now she says all she wants is for him to be remembered as a hero.
"Jokester, nice person, funny, good dad," said one family friend.
That's how family and friends are remembering fallen soldier Sergeant Dennis Weichel. Hundreds of them lined the street at Olson and Parent funeral home in Providence to pay their last respects.
"It's going to be hard missing him and stuff," said Weichel's uncle Alan Santos, "I mean we still got all the memories and things of him but it's tough."
Santos said they wanted their soldier home but not like this. The 29 year old was killed March 22nd in Afghanistan saving an Afghani girl who tried to pick up a shell casing under a massive army vehicle.
"When they said something about him rescuing that little girl, it sounded like him because he was always with the kids and loved the kids and stuff." said Santos.
Sergeant Weichel has three children. One of them only eight months old. His mom, Linda, said it's heartbreaking she'll never get to know her dad, but grandma will do her best to fill the kids in.
"That he was a hero. That he died saving a little girl's life,' said Sergeant Weichel's mom Linda Reynolds who finds peace in knowing that's how her son will be remembered.
Sergeant Weichel has been awarded the bronze star, the nation's fourth highest honor. And Linda has been awarded a gold star banner, but she said none of it will bring her fun loving son back.
"When they first came to my door, I said did he break a leg, an arm, something," said Linda, "I didn't expect to hear what I heard."
So there's been a lot of tears along with this reminder, we still have soldiers serving in dangerous conditions in Afghanistan.